80+ Paper Plate Crafts for Kids
Paper plate crafts are so much fun! I'll bet you never knew just how many awesome things you can make from a simple paper plate. It's amazing what you can do with a little creativity.

Here are some really incredible crafts made from the ordinary paper plate. If you've got your own ideas, scroll to the bottom and share them with us!

80+ Paper Plate Crafts for Kids
Paper plates are so versatile and can be used for so many different crafting projects. Many of them are great for smaller kids like: toddlers, preschoolers, and kindergarten kids. Though in this HUGE list of paper plate crafts, we even have some for older kids.
We broke up the list in a few different sections to help make it easier to navigate. They are:
Paper Plate Art
Paper Plate Characters
Paper Plate Costumes
Paper Plate Animal Crafts
Paper Plate Nature Crafts
Holiday Paper Plate Crafts
STEM Paper Plate Crafts
Supplies Needed For Paper Plate Crafting
You probably have quite a bit of crafting supplies in your repertoire as is and that's great! But for those who don't these are some of the more basic supplies you will need. Each craft is different so I'm sure there will be some that are missing from this list.
Don't have what's on the list? No problem! We can help! (This post contains affiliate links.)
Some of the supplies you'll need are:
Paper Plate Art
Paper Plate Snowman Craft
How cute is this snowman craft! He has a big orange carrot nose, a yellow scarf, and purple boots and mittens. You can always change the colors if you aren't a fan of yellow and purple.
Pop Up Snowman
You don't see too many "pop up" or 3D crafts. This pop up snowman is adorable and so easy to make!
Paper Plate Princesses
Have a little one that loves princess? Great! Metallic paint, beads, ribbon, paper plates, and a couple other items is all you need to make these paper plate princesses. They are so pretty!
Stained Glass Wreath
Decorate your house with pretty colors! Stickers, paper plates, and tissue papers creates a beautiful stained glass wreath!
Paper Plate Drum
Make music with this paper plate drum! All you need is paper plates, bells, paint, and paper chains! How fun!
Paper Plate Watermelons
Watermelon may be tricky to grow, but these paper plate watermelons are easy to make. Paint the paper plate edges green, the middle red, add sparkles, and use a hole punch to make seeds.
Paper Plate Sun
Shine bright with this paper plate sun! Use your hand to trace and make the sun rays. Don't forget to give the sun a great big smile!
Paper Plate Banjo
Put together a band with a paper plate drum and now a paper plate banjo! Instruments are easy to make and even more fun to play with!
Paper Plate Snowman Garland
Garland is such a great way to decorate! This snowman garland is perfect to get everyone excited for winter!
Spiral Plates
Decorate your porch with these spiral plates! Watch as they twirl and dance in the wind!
Fall Craft For Kids
Work on your child's fine motor skills with this tear art fall wreath. This fall craft for kids makes such a cute fall decoration to hang on your door! Use fall colors like: red, orange, brown, yellow, and green.
Fish Rock Mosaics
Have older kids? Then this craft is for them as it will take some steady hands! All you need is fish rocks, glue, and paper plates to make these beautiful fish rock mosaics.
Paper Plate Apple Pie
Apple pie is the perfect dessert which is why I love this super cute paper plate apple pie craft so much! Paint your own crust and then stamp the filling inside using real apples!
Paper Plate Snowman
A black hat with a sparkly strip of red ribbon is just what a paper plate snowman needs. Don't forget is satin ribbon scarf and sparkly sticker buttons!
Paper Plate Cake Stand
Having company over? Need something to hold your goodies? Then make this paper plate cake stand complete with decorated Styrofoam cup holders.
Watermelon Craft
Black beans can be used as watermelon seeds for this super sweet watermelon craft. All you need is some glue, red and green paint, and paint brushes.
Shredded Paper Snowman
Give your snowman texture with shredded paper! It really gives him character. His body is made of paper plates and you can't forget his carrot nose!
Snow Globe Craft
A snow globe can definitely be a keepsake and this one is. Using a paper plate, make a sparkly winter snow globe with a snow man inside and glue a photo of your child to the work of art.
Paper Plate Characters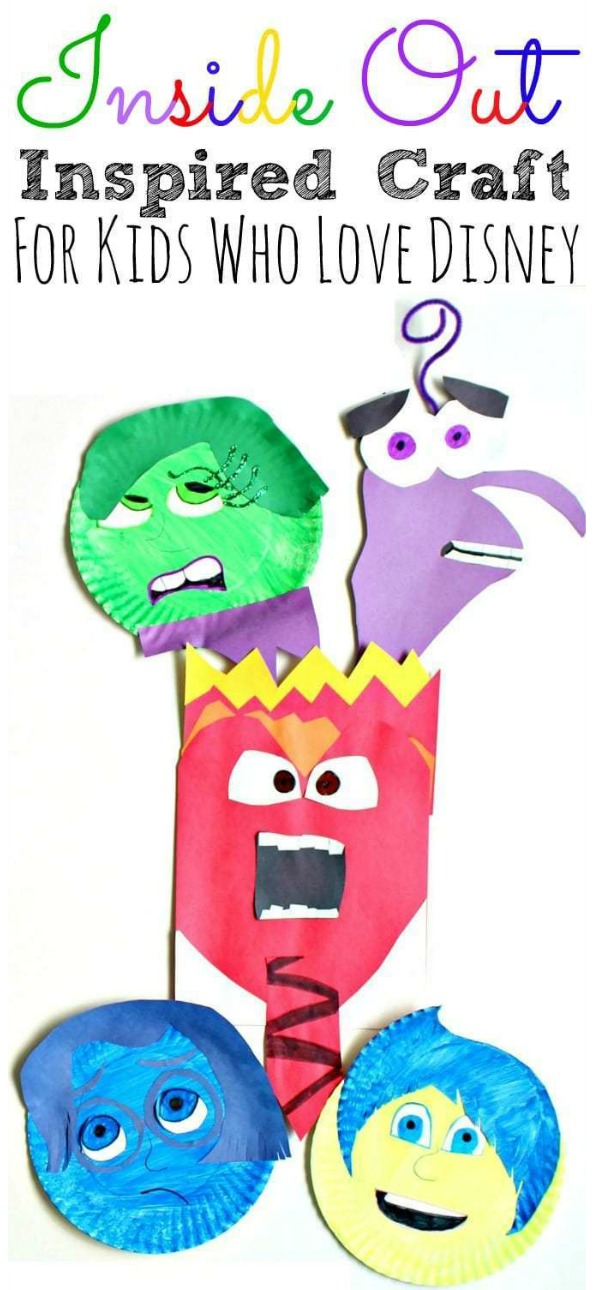 Inside Out Inspired Craft
Emotions are important and hard to understand and the movie Inside Out was a cute way to teach kids about them. Reinforce these emotions and enjoy the movie a little more with this Inside Out inspired craft.
Paper Plate Snowflake
Use a light colored paper plate to make these snowflakes! Paper plate snowflakes are easy to make, even for the smallest hands!
Frosty The Snowman Paper Plate Craft
Frosty the Snowman is another beloved character! Make Frosty the Snowman using a paper plate and don't forget his corn cob pipe!
Clifford Craft
Clifford the Big Red Dog has been around for years and beloved by children. Which is why we are excited about this paper plate Clifford Craft!
Paper Plate Vampire
Spooky! He kind of looks like Dracula honest with his little bat ears, red bowtie, and bloody fangs! May not be the best craft for sensitive children or small children. It's a cute paper plate vampire, but a little on the spooky side.
Paper Plate Scarecrow
Are you a fan of the Wizard of Oz? Are you a fan of Fall? If you answered yes to either of those than this paper plate scarecrow craft is for you.
Paper Plate Baymax
Big Hero 6 is such a good movie. It is a little sad, but still so good. Now you can make your own Baymax using paper plates.
Noah's Ark Craft
Noah built a great ark and saved many animals during the great flood. Now you can recreate the ark with a rainbow using a paper plate.
Paper Plate Noah's Ark
Fill the ark with foam animals and don't forget to add 2 of every kind! A rainbow fills the background of this paper plate Noah's ark.
Johnny Appleseed Craft
Johnny Appleseed was a nurseryman who introduced apple trees to different parts of the country. Celebrate Johnny Appleseed day on March 11 and September 26 with this Johnny Appleseed craft.
Paper Plate Olympic Rings
I guess this isn't really a character, but it is still iconic and a great way to get your kids into the Olympics. Paint the paper plate Olympic rings blue, gold, black, green, and red.
Paper Plate Costumes
Paper Plate Mask
Make a sparkly fairy paper plate mask for dress-up using a paper plate. You can change the colors and make this mask into any of your favorite characters.
Animal Masks
Promote pretend play with these DIY animal masks. They're cute and easy to make! You can be an elephant or a bird!
Captain America Shield
Be super with this Captain America shield! Whether you're playing pretend or dressing up for Halloween this Captain America paper plate shield is so much fun to make.
Paper Plate Crown Craft
Be royal and fabulous with this paper plate crown craft. Paint it your favorite color and then add sequins and gems!
Paper Plate Crown
Not a fan of the first crown? No problem! We have another! This one is colored with crayons, has buttons on it and a Bible verse! What a wholesome paper plate crown craft!
Paper Plate Thor Helmet
Thor, the Avengers, superheroes in general are super popular right now! So, if your little one likes superheroes then they will be excited to make this paper plate Thor helmet.
Paper Plate Cow Mask
Cows are just field puppies and my opinion will not be changed! Promote pretend play with this cow mask that is based on the Book Click, Clack, Moo Cows That Type by Doreen Cronin.
Finding Nemo Visor
Finding Nemo is such a cute movie! It's very popular and for good reason. So, if your little one loves Finding Nemo, than this paper plate Finding Nemo Visor is for them!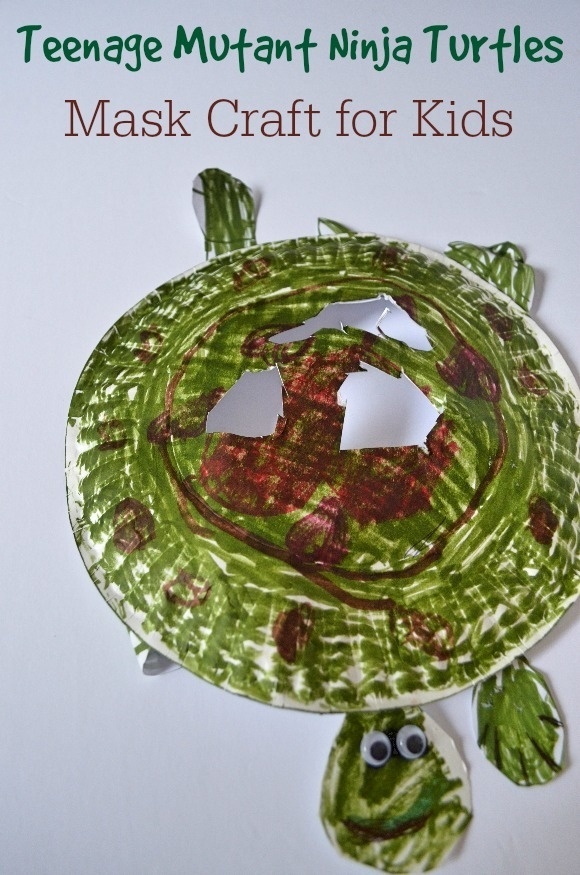 Teenage Mutant Ninja Turtles Mask
Teenage Mutant Ninja Turtles are super awesome! I remember loving them as a kid and now your kid can make a super easy Ninja Turtle mask using a paper plate!
Paper Plate Hulk Mask
Hulk smash with this paper plate hulk mask! Inspire pretend play with this super awesome and heroic mask.
Paper Plate Animal Crafts
Paper Plate Bird
Use a paper plate to make this adorable yellow bird. This is the perfect craft to welcome Spring.
Paper Plate Panda
These Paper Plate Pandas are so cute! Give yours a bow, big eyes, and a cute snout!
Paper Plate Snake
This flying snake is colorful and fun to play with.
Paper Plate Sea Turtle Craft
Love sea turtles? Then you'll love this sea turtle craft. It's shell is made with a paper plate and it is so colorful! Add as many colors as you want!
Spring Lamb Craft
Need a craft for toddlers or preschoolers? Look no further, this spring lamb craft is perfect! Add cotton balls to make your little lamb all soft and fluffy.
Paper Plate Crab
Paper plate crabs would make the perfect summer craft! Or would be great for anyone who loves the ocean and the animals that live in the ocean!
Paper Plate Snowy Owl Craft
Glitter! I love any craft that includes a ton of glitter so this is right up my alley! Add wings, googly eyes, feathers, and glitter to make this paper plate snowy owl craft.
Hedgehog Paper Plate Craft
Have a child that loves Sonic? Then they'll definitely want to make this hedgehog paper plate craft.
Paper Plate Crab Craft
I love crafts that are budget friendly and this is one of them! Glue, water colors, markers, and paper plates are all you need for this paper plate crab craft.
Paper Plate Puffin
Puffins I think are often overlooked and that's a shame because they are so stinkin' cute! This paper plate puffin craft not only has a black and white face, but a super colorful beak too!
How To Make A Paper Plate Octopus
Have any extra bubble wrap? Cut the bubble wrap in strips and paint them to give your Octopus craft long dangly legs!
Paper Plate Duck Craft
Adorable is the only work I can come up to describe this paper plate duck craft! It's yellow with a long neck and even has feathers.
Paper Plate Tropical Fish
What is a tropical fish? It is a super colorful fish! This paper plate tropical fish is made with different colored tissue paper and looks beautifully rainbow!
Paper Plate Bat Crafts
Bats are another overlooked animal. We really only think about them around Halloween, but this paper plate bat craft is perfect for year round!
Paper Plate Lion
Bright and fierce! The paper plate lion's mane is yellow and orange and he has really big cute eyes. This would be such a fun craft for kindergarteners and preschoolers.
Paper Plate Spring Chick
Spring chicks are a staple around Easter time, so why not make your own spring chick? Trace your hands to make your paper plate spring chick wings!
Penguin Craft
January 20th is penguin awareness day. Did you know that? So, grab some potatoes, paint, cotton balls, and paper plates to make this penguin craft complete with an igloo for them!
Polar Bear Craft
Speaking of the cold, while you're busy making cold themed crafts you'll definitely wanna make this paper plate polar bear craft.
Paper Plate Whale
Whales are huge and so cool! Give it a big fin and a blowhole with water splashing out. This paper plate whale is easy to make and perfect for kindergarten kids and 1st graders.
Paper Plate Penguin Craft
Give the penguin a shiny painted head, flippers, feet, a beak and big cute eyes. Don't forget to give it big googly eyes. This paper plate penguin craft is super cute.
Colorful Jellyfish Craft
Sparkly ribbons are what the jellyfish's legs are made of and I'm loving it. However, this isn't just a colorful jellyfish craft, it is also a color matching game. Creative and educational!
Polar Bear Artic Craft
Glitter! I love crafts with glitter. Make a super cute polar bear craft with round ears, googly eyes, a smile, and sparkles!
Paper Plate Turtle Puppets
Puppets are so much fun! Believe it or not they're easy to make. Turtle puppets are perfect for preschoolers and Kindergarten kids and it helps promote pretend play.
Paper Plate Fish Bowl
Sharpies and mom and dad's help will be needed for this fish bowl craft. All you will have to do is draw the outline for the fish bowl and then using paint and Q-Tips to paint the picture in.
Paper Plate Bird Craft
Crepe paper is usually used for parties, but you can use them for this paper plate bird craft! Tear the crepe paper to give the bird colorful feathers and cut it in strips to give it long tail feathers.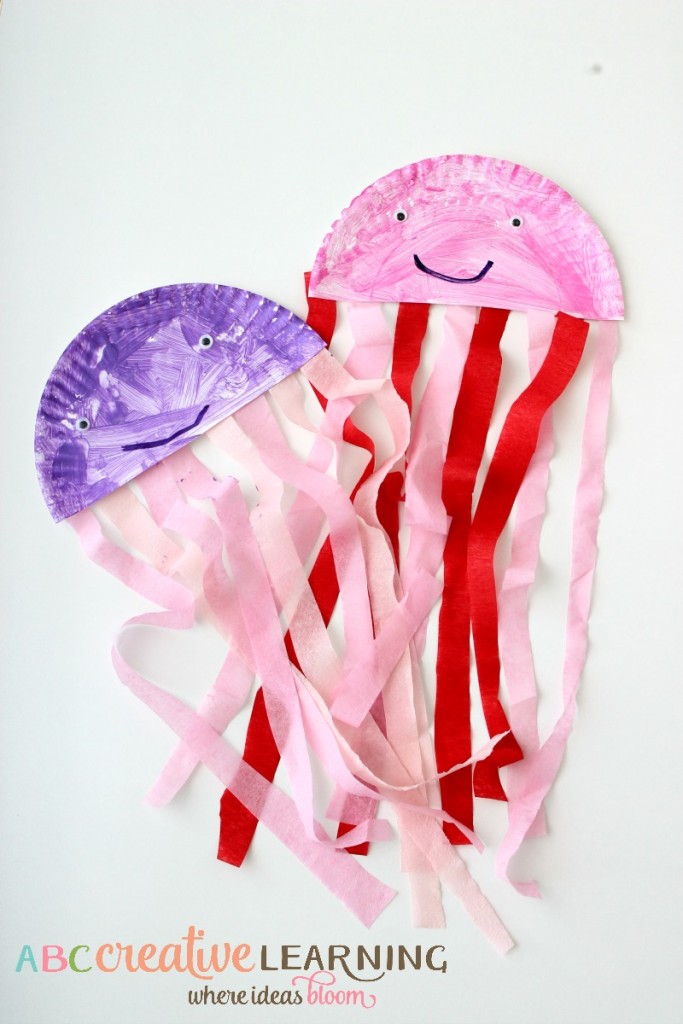 Jellyfish Kids Craft
Long legs are what really make these types of crafts so cute and so much fun I think. This jellyfish kids craft is no different!
Super Soft Paper Plate Sheep Craft
Sensory play is important for smaller kids and I think this soft fluffy sheep craft would be perfect for toddlers and preschoolers.
Crab Craft For Kids
Looking for a simple craft for your little ones? Then this crab craft for kids is perfect! All you need is a folded paper plate, googly eyes, and strips of red construction paper. Oh, and red paint!
Paper Plate Aquarium
Toddlers and Preschoolers alike will love this! Paints, stickers, ribbon, and rice is what you will need to create this amazing paper plate aquarium.
DIY Swan Paper Plate Craft
Swans are graceful and beautiful and now you can make your own with this DIY swan paper plate craft.
Paper Plate Snake Craft
Bubble wrap is such a versatile crafting tool. The paper plate snake craft is fairly basic, but with paint and bubble wrap makes the snake look like he has scales.
Giraffe Paper Plates
Giraffes are tall, and this giraffe paper plate craft is also tall! Use 4 paper plates to give it its long neck! It is so cool and accurate.
Black Sheep Craft
Remember that nursey rhyme, "Baa Baa Black Sheep Have You Any Wool?" That's what this paper plate sheep craft makes me think of.
Paper Plate Lobster
We've made crabs, now it is time to make lobsters with paper plate hands! They're actually super cute and unique, you don't see too many lobster crafts.
Paper Plate Peacock
Peacocks are fun because they're so colorful, plus they make neat sounds. Make the peacocks feathers super colorful and don't forget to add glitter! Your little one will love going wild with this paper plate peacock craft.
Orca Paper Plate Craft
Orcas can grow to 23-32 feet in length. That's huge! Fortunately this orca paper plate craft isn't that big, but the fun is!
Fuzzy Paper Plate Sheep
Sheep have wool and it's generally fuzzy. While you won't be using cotton this this paper plate sheep, you will be using shredded paper still giving it that fuzzy look.
Crab Kids Craft
How silly is this crab kids craft? It has big eyes that bulge out, a big grin, and clothes pin claws! Wait, why is it missing a leg?!
Pelican Paper Craft
This pelican is made from almost nothing but paper plates and the best part is, this pelican paper craft is beyond easy to make.
Paper Plate Racoon
The Racoon is so cute! Black and gray are the main colors for his face, little nose, ears, and mouth. Seriously, this paper plate racoon is adorable.
Starfish Craft For Kids
Cut out a star from a paper plate for this starfish craft for kids. Make sure to paint it and then give it texture using Pastina which are super tiny star shaped pasta.
Brown Bear Craft For Kids
Bears are my favorite animals. Doesn't matter what kind, I love them all. Just like I love this super cute brown bear craft for kids using paper plates.
Paper Plate Beaver Craft
Lots of brown paint is what you will need for this super cute beaver craft. Give it big teeth and a large black nose too!
Paper Plate Parrot Craft
Use all the colors on this paper plate parrot craft. Oranges, yellows, greens, reds, and blues. Don't forget the giant googly eyes!
Paper Plate Nature Crafts
Paper Plate Roses
Make a beautiful bouquet of red roses out of paper plates. This would be so much fun for a pretend flower shop!
Paper Plate Bugs
Bugs don't always have to be creepy and crawly! Make super cute paper plate bugs like: butterflies, bees, snails, and ladybugs!
Paper Plate Flower Craft
Feathers, foam, paper plates, and glue are all you need to make this super cute paper plate flower craft.
Paper Plate Ladybug
The ladybug has super long legs! I think using yard for the antennas and legs make this paper plate ladybug so special!
Ladybug Craft
Another paper plate ladybug? Yes! But this one is based on Eric Carle's book, The Grouchy Ladybug.
Paper Plate Flower Craft For Kids
Mix yellow, red, and orange to make the middle of the flower and create a pattern with red petals and painted tulips. This flower craft for kids is so much fun!
Rainbow Craft
Strips of construction paper make the beautiful rainbow! A paper plate and cotton balls is what makes the cloud. This rainbow craft is colorful, fluffy, and fun.
Spider Web Paper Plate Craft
Spiders tend to be icky, at least to me, but this spider web paper plate craft makes it cute! Make a big spider using your child's hand and thread yarn through a paper plate to make a web.
Paper Plate Nests
Give little pom pom birds a home with these paper plate nests. All you need is packing material like paper or fake grass.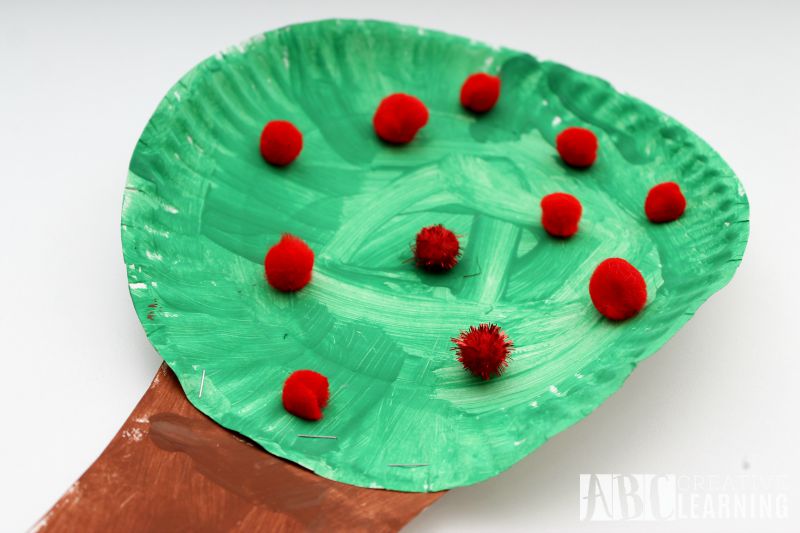 Paper Plate Apple Tree
The base of the paper plate apple tree is green and brown. Then make sure you glue on red pom poms and sparkly red pom poms as apples.
Handprint Spider Craft
Make a big purple spider with your hands and a web using a paper plate. The coolest part of this handprint spider craft is that it is a watercolor resist craft.
Paper Plate Flower Garden
Gardens are amazing and usually full of fun colors and smells. Make your own flower garden using paper plates, seeds, and cupcake liners.
Paper Plate Four Seasons Craft
Get busy learning about all 4 seasons with this four seasons crafts. Using paper plates you will make a craft representing each season like: winter, summer, fall, and spring.
Rainbow Paper Plate Craft For Kids
Make a beautiful rainbow representing God's promise with this Awana's Rainbow paper plate craft for kids.
Paper Plate Rose
Roses are the most beautiful flowers. Each color symbolizes something different and now you can make your own paper plate roses!
Paper Plate Sunflowers
Sunflowers are such beautiful flowers and are actually really big. So are these paper plate sunflowers! To make them even more special you could add real sunflowers or black beans to the middle.
Paper Plate Carrot
Carrots go hand in hand with Easter because of the Easter Bunny, but carrots can represent Spring too. This paper plate carrot is a fun spring craft perfect for little hands.
Holiday Paper Plate Crafts
Paper Plate Piñata
Did you realize you can make a pinata out of paper plates? You can! Try this out for your next birthday party or celebration.
Paper Plate Easter Craft
Fun for Easter or any season, make an adorable paper plate bunny.
Paper Plate Halloween Craft
This paper plate spider would be a fun DIY for a child preparing for a Halloween party!
Pumpkin Paper Plate Craft
Celebrate fall and Halloween with these super cute pumpkin paper plate crafts! This is a perfect craft for toddlers, preschoolers, and even kindergarten kids.
Paper Plate Christmas Ornament
Either cut paper plates smaller or use the small ones, tissue paper, glue, and paintbrushes to make beautiful and colorful ornaments for the Christmas tree. These paper plate Christmas ornaments are great for toddlers and preschoolers!
Easy Paper Plate Pumpkins
Grab your orange construction paper and green construction paper! Glue all the pieces of construction paper to the paper plate to make a super cute pumpkin. This easy paper plate pumpkin is great for smaller kids.
Paper Plate Wreath
Let your kids get festive with this super cute paper plate wreath. Not only can they help decorate for the holidays, but it works on your child's fine motor skills as they have to cut out squares for the leaves and berries for your wreath.
Color Mixing Paper Plate Pumpkins
I love this! It's a fun paper plate pumpkin craft, but it is also educational! How? You little one will get to mix colors! They'll be learning orange and red makes yellow.
Paper Plate Santa
Santa's belt buckle I think is my favorite because, well, I love holo sparkles. But overall this paper plate Santa is super cute, especially with his scraggly beard.
Anzac Poppy Craft
April 25th is Anzac Day. It is a day of national remembrance for Australia and New Zealand's involvement during the first World War. Paint, construction paper, and paper plates are all you need for this Anzac Poppy craft.
Valentine's Craft
Spread the love with these Valentine's craft! Flowers with polka dots, in the shape of hearts, with googly eyes are perfect for Valentine's day.
Paper Plate Elves
Christmas can't happen without Santa's helpers! Give these paper plate elves cute little outfits that look like Santa's, pointy hats, and smiley faces with silly eyes. The only thing I think is missing glitter! Definitely needs some sparkles.
Collage Turkey Craft
Recycle magazines with this collage turkey craft. It is a perfect way to celebrate Thanksgiving and recycle at the same time!
Paper Plate Thanksgiving Craft
Thanksgiving is all about the turkey, so why not make a turkey! It's really the perfect Thanksgiving craft. It has such colorful feathers and I'm loving it.
Chinese New Year Craft
The Chinese new year is also festive, so celebrate with this Chinese new year craft by making a plate drum.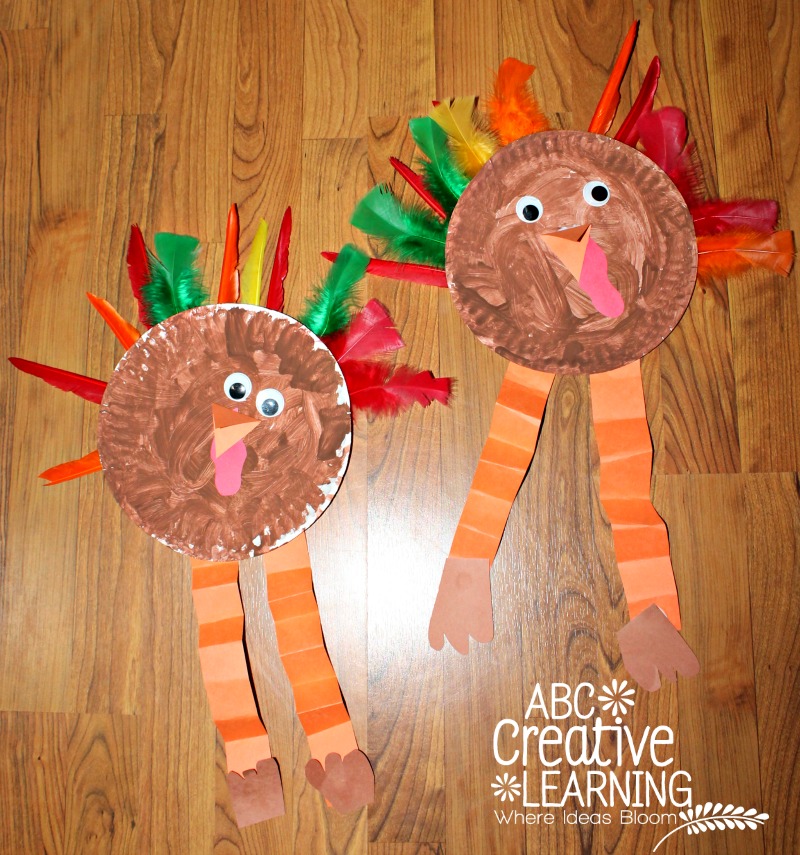 Paper Plate Turkey
Colorful feathers really pull this paper plate turkey craft together and is what makes it so much fun. That and the paint. Who doesn't like painting?
Earth Day Craft
April 22 is Earth day! Celebrate Earth day with this super fun Earth day craft that lets you to literally make the Earth using paint and a paper plate.
Thanksgiving Craft
I love this so much! It is the cutest Thanksgiving craft. Let your child cherry pie with this fun craft, don't forget the cotton balls that look like whipped cream!
Paper Plate Pot O' Gold
St. Patrick's day is another holiday worth celebrating! What better way to celebrate than this paper plate pot' o gold. The gems and sequins make it sparkly and lovely!
Paper Plate Halloween Wreath
Cute and spooky! Love this! Use orange, black, and green tissue paper to make a Halloween wreath. Add a cute little spider using the cutout of your little one's hands.
Paper Plate Easter Basket
A 3D paper plate Easter basket is fun to make! Add a big bow and paper grass and paper eggs.
Ramadan Moon and Star Craft
Use a paper plate to make this lovely moon and star Ramadan craft. This craft is toddler approved and easy to make.
Paper Plate Reindeer
More glitter! Rudolph has a sparkly red nose and his antlers are made from traced hand cut outs. Super cute paper plate reindeer craft!
Paper Plate Heart
Valentine's day is all about heart and love and this paper plate heart would be perfect. The awesome part is, it looks like the heart has a little halo.
Mummy Craft For Halloween
Mummies are creepy, but this one is cute. Even cuter, this craft has a pun! I love puns. You make a mummy and write out "I love my mummy!" Love this mummy craft for Halloween.
Paper Plate Pop Up Christmas Tree
Pop up crafts are so cool, you just don't see too many of them. This paper plate pop up Christmas tree is perfect for the holidays because your little one will be able to decorate their own Christmas tree.
Happy Birthday Banner
If your child's birthday is in the winter then you have to make this paper plate Happy Birthday banner!
Easter Wreath
Leftover paper plates? Use them to make this frilly Easter wreath complete with bunnies, bows, and eggs!
Paper Plate Witch
Witches scream Halloween! Trace your hands to give her bright orange hair, paint her face green, and give her a big black hat! This paper plate witch is great.
Paper Plate Leprechaun
Leprechauns are cute magical creatures and now you can celebrate St. Patty's day by making your own! This paper plate Leprechaun has a big bushy orange beard and a big green hat!
Christmas Angel
Angels and Christmas go hand in hand. These Christmas angels are the perfect decoration. They have big sparkly wings, sparkly dresses, little halos, and are singing Christmas songs.
Paper Plate Ghost Craft
Don't worry, this isn't a scary ghost. In fact, it is kinda cute with its glittery mouth and tissue paper body. This paper plate ghost craft is perfect for Halloween.
Pop Up Turkey
Thanksgiving pop up turkey will be the talk of the table! They're cute and colorful, the perfect centerpiece.
STEM Paper Plate Crafts
Build A Boat
Make a boat! Use paper plates for a boat craft that would go great with a lesson on the Mayflower and pilgrims.
Build A Barn
You can make this fun red barn with some paint and a paper plate.
Milk Science Experiment
Love science? Then you'll love this milk science experiment! All you need is milk, a paper plate, dish soap, and food coloring!
Sydney Opera House
Learn about the world and build a real building! This paper plate craft is all about the Sydney Opera House. This is not only a fun craft, but can double as a STEM activity, and geography lesson.
Lifecycle Of A Butterfly
The Very Hungry Caterpillar is a beloved children's book and the perfect time to teach your child about the lifecycle of a butterfly using noodles, leaves, and a paper plate.
Paper Plate Puzzles
Acrylic paints, paper plates, and scissors is all you need to make these paper plate puzzles. It's a fun craft and fun activity.
Paper Plate Weaving
I remember learning how to weave in school with a very similar activity. Weaving is a skill so many people don't know and that's unfortunate. Which is why I think this paper plate weaving activity is so neat. This would be great for elementary students.
Want More Paper Plate Crafts?
Be a hero with this Captain America shield!
Looking for another STEM activity? Then you'll love this simple paper plate marble maze.
Make this cotton ball painted snail! It's a very colorful and easy paper plate craft.
Teach your child about feelings and emotions with this feelings paper plate craft.
Say goodbye to bad dreams with this glowing paper plate dream catcher!
We have another great list of animal paper plate crafts!
Love Baby Shark? Love Jaws? Or just love sharks in general? Then you'll love this shark paper plate craft.
Be a hero with this paper plate Spider Man Mask!