3 Secrets For Organizing Toys and Decluttering the Mess after Christmas
As much as I love buying presents for my children, the mess is not my favorite Christmas tradition. Cleaning the mess and ridding my home of clutter has quickly become a necessary part of my seasonal traditions.
From tiny storage hacks that help me get through the year, to getting everyone nice and organized for back to school, there is hardly a time I'm NOT thinking about organization. To keep up with 5 kids, you have to be organized!
These are my top 3 tips for making it through Christmas without the Christmas Clutter.
Create an Atmosphere of Giving
Christmas is a time of giving. It is a really fantastic feeling. I love to give my children a chance to feel that great, without spending any of their hard-earned pocket change.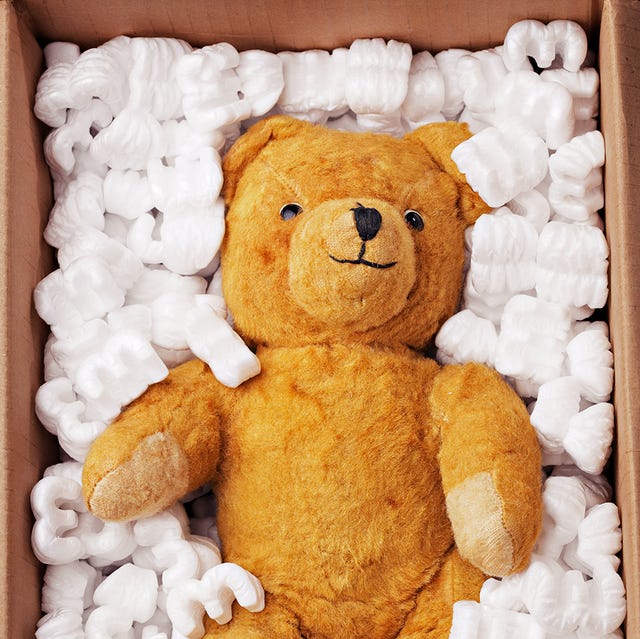 De-Clutter by Giving Away Excess Toys
So, every year we help give some of our old toys to kids who need them most! My kids get to give a gift to a child in need! And I get to get a few toys out of my house before new ones move in.
While you're at it, go through some of their clothes! Have them try things on for a "fashion show" to see what may be out grown and ready for new hands. You can donate clothes, as well!
Giving Makes Us Feel Great!
Make this special, for your child. Take the opportunity to discuss your privilege. Then, how you can help your community with giving. Include your children when you make charitable givings, in your adult life, as well.
Make Clean-Up Fun!
I know this is something everyone says. That doesn't make it any less true! Making cleaning up fun is the best way to make sure the chore gets done at all!
Once the presents are decimated, make it a game to get as much trash to a trashbag as possible. All that wrapping paper, plus any other trash they can find!
Once they are done with cleaning, they can start to play with all of their new toys!
Start a Toy Rotation System!
The most important step here is to find what works for your family! Some people use baskets, I've heard great things about VELCRO Brand PRESS-LOK® Bags!
In my house, each kid has three big clear totes, for their toys. Each tote has a label, and a number. We only allow one tote in the play area, each week!
This helps to keep my kids from getting burnt out on their toys. It also helps mom to keep from losing her mind at the mess. At the end of each day, all toys return to their totes. That, or get taken away until next time that tote comes into rotation.
Organize the Mess Christmas Afternoon
With multiple kids, having a system to manage the mess keeps me sane. We have a Christmas Tradition of reorganizing our bins, after we unwrap our new toys. At the end of the day, new toys go into their bins!
It is fun for kids to gather all of their toys and put them into the totes. They get to introduce their new toys to their old favorites. This is also a great opportunity to take stock of toys, and see if any need repairs or such.
My son loves going through his toy car storage and showing his favorites off.
Set an example, with your own cleanliness and order. Be sure to be clean, in the same ways you expect your child to. By setting the example, you are able to show them the good habits that will be held into adulthood.
Find the Perfect Organization System for Your Family
From NERF Blaster Storage Racks to a toy mat that turns into a storage bin, we have you covered! I am sure you are going to find the storage and organization solution that is perfect for your family!
Sliding doors make it easy to tuck the mess away! Clutter disappears before the hungry caterpillar.
This super cute corner storage unit also works as an adorable reading nook. The cushion is included!
Trust me on this one. If you're going to go the storage back route, get ones with handles and strong seams. The last thing you want is a pile of these, full of hard plastic toys avalanching down on you.
They're a really great option for stuffed animals and such. My daughter keeps a few of these under her bed as she rotates through stuffies.
These hanging mesh organizers are inexpensive and really fun for kids to use. In my experience, the only downside is that kids may shove toys that don't fit well into the cubby spaces. This causes the mesh to tear.
This is another great option for stuffed animals!
From DC Superheroes, to Baby Shark, to Disney Princesses, Delta makes all sorts of storage bins! They are sure to have a style that your children will love!
A unique one of these for each child's toys would be easy to remember and keep sorted!
A really great way to use otherwise wasted space! Affordable enough to have in every bedroom! I also use these in the pantry to store and organize snacks!
Strong handles won't tear off, and top-notch zippers won't get stuck! Another great feature is the anti-mold properties of the fabric on these organizer bags.
This organizer almost looks like what one would use for shoes! What makes it different from a shoe organizer is the differently sized bins! For example… You could give each child their own row of bins to perfectly organize their toys!
Kids can create amazing LEGO creations on this table! It has a peg plate that allows their LEGO blocks to stick, instead of sliding. That makes building so much easier, for children.
Their LEGO pieces can be kept close at hand, and organized underneath the table. This isn't even our favorite LEGO Organization Idea!
Whether the toys are heavy or used in the outdoors, the old reliable is milk crates. These sturdy storage options have been around longer than I have!
Just make sure to get ones that stack easy. I like that milkcrates make it easy to see the basket's contents.
Each set includes one large and one small, to help sort toys! They can also be used to blankets, books, and games! The large box comes with a removable divider to help you stay even more organized.
The breathable non-woven fabric are ecofriendly without the smell! They are also mold-proof and very durable to moisture, heat, and light.
This is another great organization idea! It uses color coordinated bins to make keeping everything straight a cinch! This one even has space for communal toys to call home. Click here to see it on Amazon!
This is a really great organization option for blocks, LEGOs, and other sets of toys. You can have different bins for different sets of toys.
This will help to limit it to one set out at a time, which will help avoid mix ups!
The large, bright mat creates a designated play space. Combined with the lip around the edge, this organizer helps to build good habits of tidiness.
If your little artists got some new supplies, keep them handy but out of the way with this! It is a great way to make creativity easy and accessible!
The tabletop provides a great surface to create art as well as play pretend.
Yes, this one includes all of the baskets! So many sets I've looked at online had the baskets sold separately! Each cube can be used to store fun toys with space to spare.
It's very easy to build, and the cubby shelving is sturdy!
This one can really be built to suit your ever changing needs! You can change the sizes of shelves to accommodate even the largest NERF Guns!
I like that this one has doors instead of baskets! That's just one less thing for me to worry about. See more HERE on Amazon.
This one knocks out two functions while looking adorable! Toys can be stored in the bottom bins. Books can be stored in the narrow cubbies near the top!
Includes seat and back cushions as well as a tablet holder display shelf for educational video!
This one is kind of the ultimate option. It is big, like the bins I currently use. The difference is that these stable shelves make it much easier and more aesthetic! No more stacking!
This will be great on my back, and my interior design!
What are your favorite tips and hacks to getting organized after Christmas?
Drop us some suggestions in the comments, below! Let's help other moms make this the least stressful Christmas, yet, despite everything else.