It's time for Easter crafts! Crafting around Easter is so much fun and we have an enormous collection for you today.  These fun Easter crafts and activities range from Easter egg decorating to free Easter printables; from beginner Easter crafts to more advanced Easter activities. You will find exactly the right Easter craft for kids of any age for home, classroom or church.
Our Favorite Easy Easter Crafts & Activities for Kids
Because this list of Easter crafts is so big, it has been up in sections. Click on the words below to jump to a section.
There are over 300 Easter crafts ideas, bunny crafts, and gift ideas. Most of these just use simple supplies, but they're all a great idea and perfect for this time of year. We have a simple craft and easy craft and every other Easter fun project for all age groups. For preschoolers, toddlers, younger kids, older kids, and even adults! Let's get started…
Easter Crafts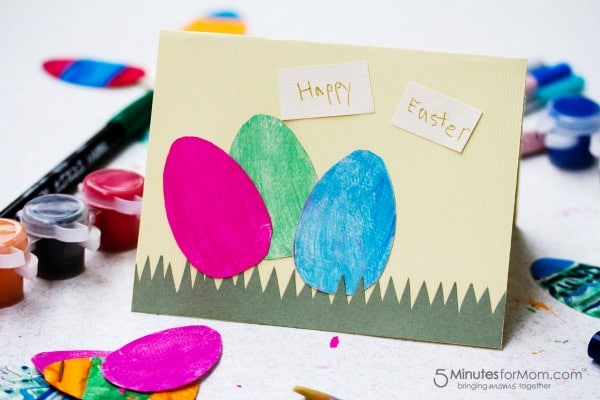 1.DIY Easter Card
Make this DIY Easter card to hand out! It's super cute and has painted eggs on it. Add some grass with construction paper and don't forget to write Happy Easter on it!
2. Easter Sheep Craft
Look how cute these Easter sheep are! They're made on pastel colored construction paper, they are white and fluffy, with silly googly eyes! I love finger painting crafts!
3. Jelly Bean Bunny Craft
Draw a cute little bunny with the most precious face on a piece of paper. It doesn't have to be elaborate, it can even look like a Peep bunny. Then let your child use a small bag of jellybeans to outline the bunny! The best part about this jellybean bunny craft is that they can eat them when they are done!
4. Easter Crafts For Toddlers
Need easy Easter crafts for toddlers? No problem, here is an awesome list that your toddler will love. From games, to making fluffy bunnies, there is something simple for them to do!
6. Easy Easter Bunny Craft
Get festive with this simple and cheap easy Easter bunny craft. The cutest part is, it is made with a lot of hearts! The head, the body, the ears, and limbs are all made from hearts.
7. Easter Chick
Potatoes make great stamps! Who knew? Cut a potato in half and dip them in paint to create the body of an Easter chick! Add wings, a beak, legs, and googly eyes!
8. Pom Pom Easter Chicks Craft
Pom poms are amazing for crafts. These pom pom Easter chick craft is super cute. They're 3D and it has a mommy and baby chick! They're so fluffy!
9. Handprint Carrots
Carrots are the favorite food of the Easter bunny! Make carrots for Easter using your knuckles! Paint half of them orange and one part of your finger to make the cutest handprint carrots!
10. Easter Pebbles
Move over Easter eggs, Easter pebbles are taking the stage! Painted rocks are super popular right now, and for good reason. This is a super fun Easter craft filled with fun designs and lots of colors.
11. Easter Chick Craft
Because Easter chicks are so cute they are often loved by all, however, if you're not up for raising a real one, create your own paper one with this fun Easter chick craft.
12. Easter Art For Kids
Are you someone who sews a lot? Well, then you probably have scrap lace around then! Which is perfect for making beautiful pastel textures on paper and paper eggs using crayons.
13. Bunny Stamp
Look at this bunny stamp! All of it is made from potatoes…the head, the body, the ears. I love it, and it's a cool way to use old potatoes that may not look the best or is getting soft.
14. Easy Easter Painting Ideas
You will love this easy Easter painting idea. All you need is a white cutout of a bunny and some chocolate pudding! Yup, chocolate pudding. You could also use other types of pudding as well if you wanted to use different colors that tasted good.
15. Painted Sheep
Paint an Easter lamb this Easter. This painted sheep has such a cute face and his fleece looks white and fluffy. The cool part is all you need is a wine corn to make his fleece.
16. Peeps Crafts
Nothing is better than these peep crafts. Why? Because not only is it a craft, but you can play with it afterwards! This rocking peep chick is super awesome.
17. Easter Art Projects For Elementary Students
Do you have kids in elementary school? Then you'll love this list of Easter art projects for elementary students. There are a couple Easter arts and crafts to choose from.
18. Pop Up Easter Chick
Have a fun Easter arts and crafts planned for your kids this Easter. It's a fun way to keep kids busy and will (hopefully) help get rid of some of that sugar energy! This pop up Easter chick is the perfect craft. It is colorful and feathery.
19. Egg Shell Craft
Egg shells are fragile. That is why baby chickens can break them to get out. Well, did you know you can use egg cartons, googly eyes, construction paper, and yellow pom poms to create hatching chicks? This egg shell craft is so cute!
20. Carrot Painting
Orange and green paint is all you need for this carrot painting! Don't worry about paintbrushes, you won't need them. You make these cute carrot painting with your fingers. The Easter bunny will love them.
21. Easter Chick Fork Painting
Because baby chickens are a huge part of Easter, here is another super cute Easter chick craft. However, before you pull out the paintbrushes you may want to grab an old for or a plastic fork. This Easter chick for painting is easy and most kids, even younger kids, should be able to do this.
22. Fun Easter Crafts For Kids
Speaking of fun Easter crafts for kids... did you know you could do multiple crafts with only 1 milk jug? Not only is it a great way to recycle a jug, but you can make your own bucket, Easter basket, and even Easter necklace!
23. Handprint Easter Chick
Trace your hands on paper and cut them out to make wings for your handprint Easter chick! The body is made from a paper plate. Don't forget the construction paper and googly eyes to embellish your Easter chick!
24. Rabbit Egg Carton Craft
The Easter bunny is one of the bigger Easter icons and now you can make your own Easter bunny with this rabbit egg carton craft. Give him cute little whiskers and a pink nose and not forget the long ears.
25. Paper Plate Sheep
A paper plate sheep is the perfect fun Easter craft for kids. Look how textured and fluffy his fleece looks!
26. Textured Easter Bunny
Textured Easter Bunnies can be made with crushed up candy canes (or any other hard candy), rainbow marshmallows, and cotton balls! It is a fun and very tasty Easter art project for kids.
27. Easter Egg Basket
Finger paints are always a fun way to create art. They are perfect for this Easter arts and crafts project anyway. Use your fingers to paint an Easter egg basket. Don't forget to fill it up! Your fingers make perfect little colorful Easter eggs.
28. Bottle Cap Easter Craft
Bottle caps are so versatile and I don't think most people realize it. You can use bottle caps to make this really adorable bottle cap Easter craft. They look like fuzzy Easter chicks and pink Easter bunnies with long whiskers!
29. Easter Bunny Finger Puppets
Finger puppets are so much fun and promote pretend play and engages a child's imagination. These Easter bunny finger puppets are actually super simple to make. All you need is foam, googly eyes, glue, and scissors.
30. Toilet Paper Roll Easter Bunnies
Toilet paper roll Easter bunnies is the perfect Easter craft. Not only do you get to decorate and make your own Easter bunny, but you can recycle and reuse empty toilet paper rolls. You could even use paper towel rolls, just cut them down to size.
31. Easter Necklace
What a fun Easter craft for kids! Use empty dyed egg shells and construction paper to create this colorful and festive Easter necklace! There is even a guide to teach you how to blow the contents out of the egg shells.
32. Easter Arts And Crafts For Kids
Keep your "little bunnies" occupied with these Easter arts and crafts. There are so many to choose from, from make sheep, decorating eggs, making crosses, and more!
33. Long Leg Bunny
Styrofoam eggs will be needed for this long leg bunny craft. This is such a fun and silly Easter arts and crafts project for kids. The bunny has googly eyes, long ears, and fluffy feet!
34. Fun Easter Arts And Crafts
Fun Easter arts and crafts are a must this year to make Easter just a little bit more special since Easter is going to be much different thanks to the pandemic. Make these super adorable Easter chicks that stand up!
35. Cotton Ball Crafts For Easter
Cotton balls are such a versatile crafting supply that often goes overlooked. We won't be overlooking it this Easter. Nope, instead, we'll be using cotton balls to make an Easter bunny! It also doubles as a counting game. How cool are these cotton ball crafts for Easter?
36. Easter Crafts For Kids
Want fun Easter crafts for kids that are suitable for kids of all ages? Well, you're in luck! This list of Easter crafts for kids range from the ages 2-12, so there is something for almost everyone!
37. Bunny Ears Drawing
A bunny has a pink little nose, long whiskers, and long ears. You can make a bunny ears drawing very easily using your fingers. Yup, all it takes is 3 fingerprints to give your Easter bunny drawing the long ears it needs.
38. Easter Handprint Crafts
Handprint and footprints make the best keepsakes to remember how little your kids were. Which is why you will love this list of Easter handprint crafts! There are over 20 amazing Easter arts and crafts to choose from!
39. Wine Cork Easter Crafts
Wine cork Easter crafts are a great way to reuse corks! Use the cork as a stamper to make the Easter chick's body and then all you need is some orange construction paper, scissors, and a black marker to finish the rest.
40. Messy Easter Art Ideas
Have you ever made an Easter 3D collage? Well, this spring you can! Go wild with one of my favorite messy Easter art ideas. Use acrylic paint, canvas, foam eggs, and spring items like flowers and mini eggs as well as feathers, and a hot glue gun.
41. Easter Art Projects For Kids
Egg peeps are one of the more fun Easter art projects for kids(link no longer available). Because not only will they be making art, but they get to make their own toys. This is very similar to Mr. Potato Head in the sense that you can try out different facials features, hair, and limbs.
42. Easter Egg Stamps
Turns out potatoes make really cool Easter egg stamps. No seriously! Potatoes are generally the perfect egg shape when cut and all you have to do is carve the patterns you want and dip them!
44. Egg carton Easter Crafts
You boiled all these eggs and now you are left with a few egg cartons. You could throw them out or you could recycle them into fun egg carton Easter crafts to make tulips, Easter bunnies, and more!
43. Easter Card Crafts For Toddlers
Sending out Easter cards soon? Then take a look at these Easter card crafts for toddlers. It's actually really cool as this Easter card has an Easter egg that pops up!
44. How To Draw A Really Cute Bunny
Wanna know how to draw a really cute bunny and then cut it out of a muffin liner? We can definitely help with that! The bunnies have the cutest faces!
45. Easter Buttons
Dress up snazzy this Easter with these Easter button covers. All you need is foam eggs and markers to decorate the brightly colored foam. Make a slit, and slip your buttons into the foam. And there you have it! Your blouse or button up is now ready for Easter.
46. Peeps Painting
Turn Peeps into a beautiful painted sculpture. The secret to turning Peeps into a sculpture is to let them sit out and harden first. Once they're hard, they're much easier to paint. Add glitter and other confetti to your Peeps painting to make them extra festive.
47. Easter Popsicle Stick Crafts
Popsicle sticks are needed for these Easter popsicle stick crafts. Paint them white and then add different bunny features on it. You could also make an Easter chick as well. This craft also promotes pretend play as these can also be used as puppets.
48. Easter Bonnet Hats
Finish your Easter look with festive Easter bonnet hats. These sun hats are so cute and perfect for Easter. Add flowers, grass, hay, Easter chicks and more!
49. Little Yellow Chick Song
Enjoy this little yellow chick song and craft! While you sing this fun song, you can make this puppet craft that has 6 Easter chicks in a nest.
50. Fuzzy Easter Chick
I love this so much! Look how fuzzy this little Easter chick is! The best part is, this Easter chick is super easy to make. All you need is Easter garland, Styrofoam balls, foam scraps, toothpicks, and hot glue.
51. Easy Easter Paintings
Doilies never had a place in my home, but after seeing these easy Easter paintings, that may be changing. Look how lovely these Easter designs are!
52. Quick And Easy Crafts For Easter
Sometimes we don't have time for elaborate crafts and that is where quick and easy crafts for Easter comes through. Celebrate Easter and spring with this super cute paper plate birds craft.
53. Toilet Paper Bunny
What makes this toilet paper bunny so unique? It jumps and bounces! Decorate toilet paper rolls to look like Easter bunnies and then add a cardboard spring to the bottom of it.
54. Egg Yolk Paint
Be warned: raw eggs can make you sick if ingested. The fresher the eggs, the safer you are from getting sick from them. That being said, check out this egg yolk paint (link no longer available) craft. Paint pictures using egg yolks, perhaps leftover from your blown out eggs?
55. Marshmallow Painting
Marshmallow painting is a fun twist on traditional painting and a much safer finger paint for smaller kids who still stick their fingers in their mouth.
56. Handprint Easter Chicks
Use your hand to make an Easter chicken with baby Easter chicks! This is such a sweet craft that also promotes the love of family. These handprint Easter chicks are absolutely precious.
57. Spring Art
Spring is a big part of Easter as Easter encompasses flowers and baby animals and eggs. Now you can celebrate both with this 3D spring art. Add grass, flowers, and bunnies!
58. Easter Bunny Puppet
Turn your fingers into an Easter bunny puppet. It's super easy to do. Your Easter bunny puppet even has whiskers and promotes pretend play!
59. Easter Chick Crafts For Kids
Easter chicks are such a big a cute part of Easter which is why these Easter chick crafts for kids are so great. Make their wings with your hands and turn your feet into their feet.
60. Quick And Easy Easter Bunny
Make a quick and easy Easter bunny. Not every craft has to be super elaborate, sometimes the more simple crafts are best, plus, this bunny has a fluffy, soft, tail!
61. Glitter Easter Art
Glitter! Nothing is better than glitter, in my opinion anyway, which is why I love this Easter glitter art. However, I will say this craft is probably better done outside if you don't want glitter, or as much glitter, in your house.
62. Simple Easter Suncatcher
Making this simple Easter suncatcher is a stress free way to celebrate Easter and decorate your windows! The colorful tissue paper turns the suns rays into rainbow fun.
63. Bottle Cap Easter Chick
Recycle your bottle caps by turning them into cute little Easter chicks. This bottle cap Easter chick is great for kids of all ages as it requires very little. Paint the body, add some feathers, don't forget about the eyes, beak, and feet!
64. Easter Arts And Crafts List
Haven't found any Easter arts and crafts you like? The maybe this big list of Easter arts and crafts will help you find something for your family.
65. Carrot Craft Preschool Craft
Bunnies love carrots and so does the Easter bunny, which is why this carrot craft preschool craft is so great. Let your little one make a carrot using cardstock, orange, and green construction paper.
Decorating Easter Eggs
66. Easter Egg Marble Painting
Does your child love coloring eggs? Unfortunately, you can only decorate so many eggs. You can, however, color paper eggs! These marble painted eggs are colorful and sparkly!
67. Storybook Inspired Easter Eggs
How precious! Decorating Easter eggs is always fun, but now you can decorate them to look like your favorite story characters with these storybook inspired Easter eggs.
68. Yarn Easter Eggs
Decorate cardboard Easter eggs with rainbow yarn! This is a fun Easter craft that may be a little easier for smaller kids than decorating traditional eggs, which can get really mess, really fast! Hang the eggs around the house, decorate a tree, use these a keychain, there are so many options.
69. Easter Egg Stamping
Stamp these paper Easter eggs to make really neat textured eggs. This Easter egg stamping activity makes some of the coolest eggs. Paint bubble wrap with different colors and patterns and stamp it onto the Easter egg for a super cool effect.
70. Washi Tape Eggs
Don't want to decorate real eggs? I don't blame you, but you can decorate plastic eggs instead. You don't have to worry about paint and dyes, instead, make these colorful Washi tape eggs.
71. Straw Painting On Easter Eggs
Straws make great paintbrushes for painting eggs. You can dip the straws into paint and make all your eggs polka dotted! You can even use the polka dots to make other pictures!
72. Easter Egg Painting
Paint a giant Easter egg using pom poms, paint, and clothes pin. You can mix and match colors, stamp the Easter eggs to have uniform lines, or whatever you want! It is a simple, but fun Easter craft!
73. Lego Egg Decorating Ideas
Emmett is a character from the Lego series and now you can use this Lego egg decorating idea to make him from a painted egg!
74. Crayon Easter Eggs
Crayon Easter eggs are amazing! They're textured, colored, and super fun to make. This is definitely one of the better Easter crafts for older children as it does involve melted wax.
75. Egg Painting Art
Painting eggs is one of my favorite Easter crafts, but it can get a little dull. Dip in dye and move on. You and your kids will love this though! These Easter eggs are based on famous artists and their famous paintings! It takes egg painting art to a whole new level.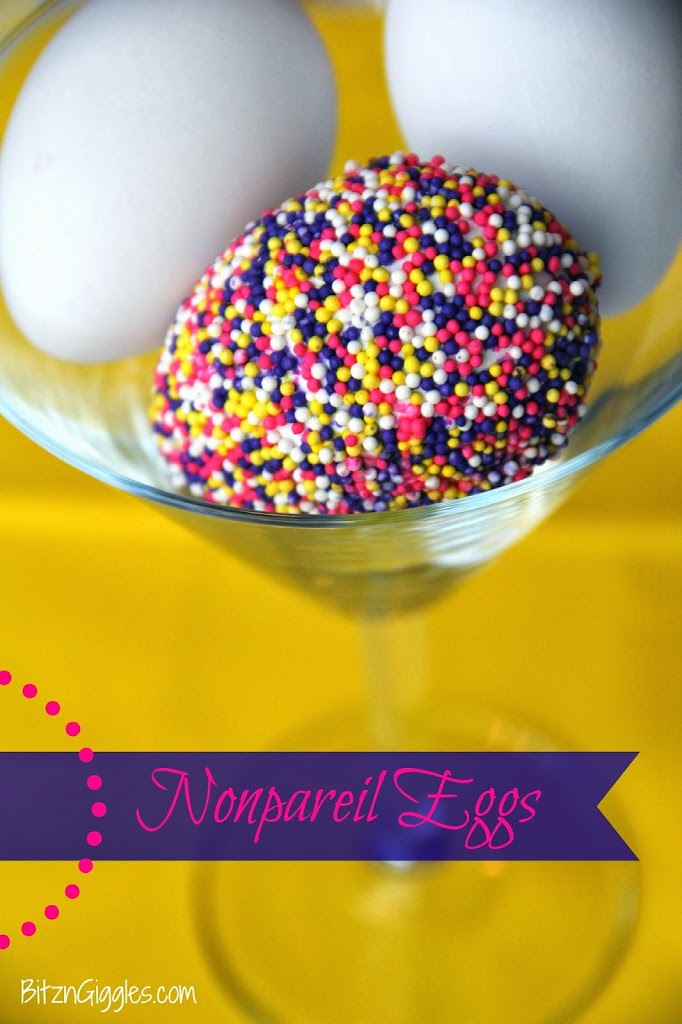 76. Nonpareil Eggs
Nonpareil eggs are colorful, textured, and super cute! Use plastic decorating eggs, clear glue, and nonpareil sprinkles.
77. Pastel Easter Eggs
Oil pastels are a great medium for decorating eggs. Paper eggs that is. All you need is a giant black construction paper egg, Elmer's glue, and oil pastels to create textured, bright, vibrant, pastel Easter eggs.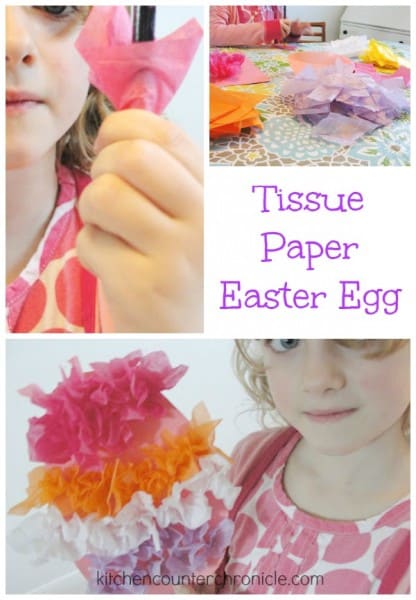 78. Tissue Paper Easter Crafts
Paper eggs are perfect for smaller kids, which is why this tissue paper Easter craft is great for small hands. All you need is glue and scrunched up tissue paper of all colors.
79. Cupcake Craft
Create the most festive Easter eggs ever! These Easter eggs look like cupcakes and what makes this cupcake craft even cooler is some of them light up! How cool would it be to find these plastic egg cupcakes? You could even say it is because it is the Easter Bunny's birthday.
80. Glittery Easter Eggs
Glitter is the secret to the best crafts. I might be biased because I love glitter…which is why I love these Glittery Easter eggs. Dye the eggs, use clear glue to make designs on each egg, and then douse them in glitter!
81. Multicolored Easter Eggs
Multicolored Easter eggs are actually super cool! These dyed eggs have bright streaks across them and they are very lovely looking.
82. Felt Easter Eggs
Eggs are not the only way to celebrate and color eggs this Easter! Did you know you could make colorful eggs by using multiple colors of felt? These felt Easter eggs are super cute, soft, and safer for smaller kids.
83. Foil Easter Eggs
Decorate a big paper Easter egg with candy wrappers! The colorful foil from chocolate eggs and Hershey kisses is perfect for this endeavor! These foil Easter eggs will definitely be a tasty hit!
84. Easter Egg Keepsakes
Want Easter eggs you can use over and over again? Then you will love these salt dough Easter eggs keepsakes. They may be a little weighty, but, you can make them any colors you want and never have to worry about them going bad.
85. Marbled Eggs
Marbled Eggs are done with nail polish! It actually uses a technique a lot of people use on their finger nails to create a really awesome effect! It's easy, but I would advice wearing gloves on your hands when you dip the egg to avoid getting nail polish all over your hands.
86. Comic Book Easter Eggs
Comic books have been around forever and the classic comic books have very distinct artwork. If you have a comic book lover, then these painted comic book Easter eggs are perfect for them.
87. Easter Egg Stained Glass Craft
Stained glass is so beautiful. I love all the different colors! This Easter egg stained glass craft is actually made with wood. Don't worry, it is equally as beautiful and much easier to make.
88. Painting Paper Eggs
Painting paper eggs doesn't have to be dull. Make it really cool, by using a straw. A straw? Yup, adding a little paint to the paper and then blowing with a straw creates a really cool effect.
89. Warhol Easter Eggs
Dye Easter eggs and then use a pencil or directly with paint using Warhol's work as inspiration. Paint a ton of iconic icons and simple items on your eggs to make these modern Warhol Easter eggs.
90. Marble Eggs
Marble eggs are super easy to make! All you need is food gel coloring and shaving cream. Yup, I said shaving cream. Your eggs will become beautiful marble eggs with white streaks and different tones of colors.
91. Awesome Egg Decorating Ideas
Traditionally dyed eggs are fun to make, but mix this Easter up with these awesome egg decorating ideas. There are 25 different ideas that include painting pictures, using tissue paper, stamping, marbling, texturing your eggs, and more.
92. Marble Painting For Kids
Color paper Easter eggs with this marble painting for kids craft. It's a mess free way to paint and it leaves your paper eggs full of different streaks of colors.
93. Simple Easter Eggs
Easter eggs don't always have to be elaborately decorated or dyed. You can decorate dyed eggs with crayons! Sometimes simple Easter eggs are the best.
94. DIY Dragon Eggs
Move over Easter eggs, these DIY dragon eggs may be taking your spot this Easter! To make DIY dragon eggs you actually need duck eggs! That and food coloring gel and vinegar. The end results are beautiful!
95. Decorating Easter Eggs
Decorating Easter eggs isn't just for bigger kids! Smaller kids can decorate paper eggs! Grab your finger paints, water colors, and tape to make colorful Easter eggs.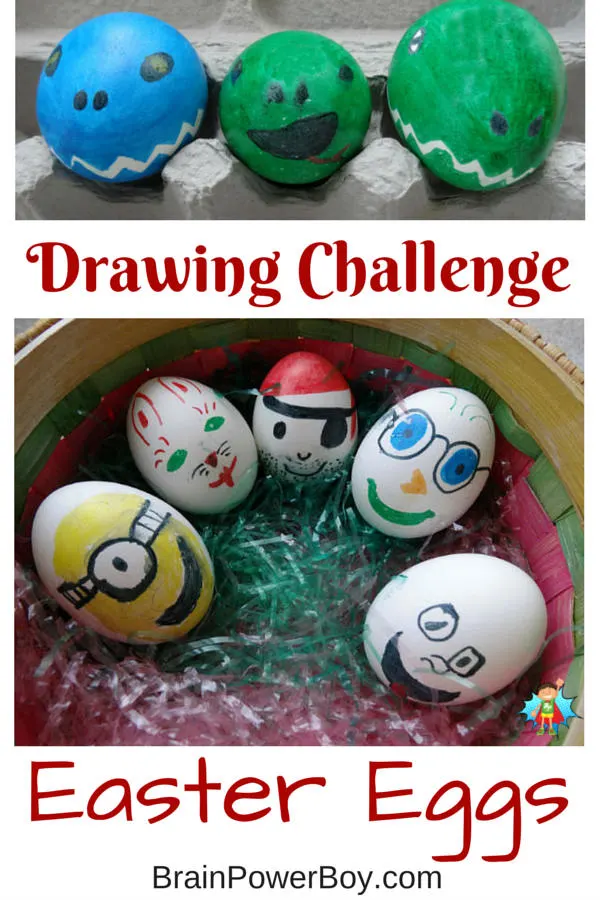 96. Egg Drawing
Egg drawing is a fun way to decorate Easter eggs and can make your Easter eggs stand out among the dyed eggs. All you need is boiled eggs and a big pack of markers. Just make sure to let the markers dry or your eggs will smear.
97. Cotton Ball Painting
Ditch the paintbrushes and markers when painting paper eggs! Instead use cotton balls to create pretty and colorful Easter eggs! This cotton ball painting actually leaves each egg textured! You could honestly probably do this on real Easter eggs for older kids too.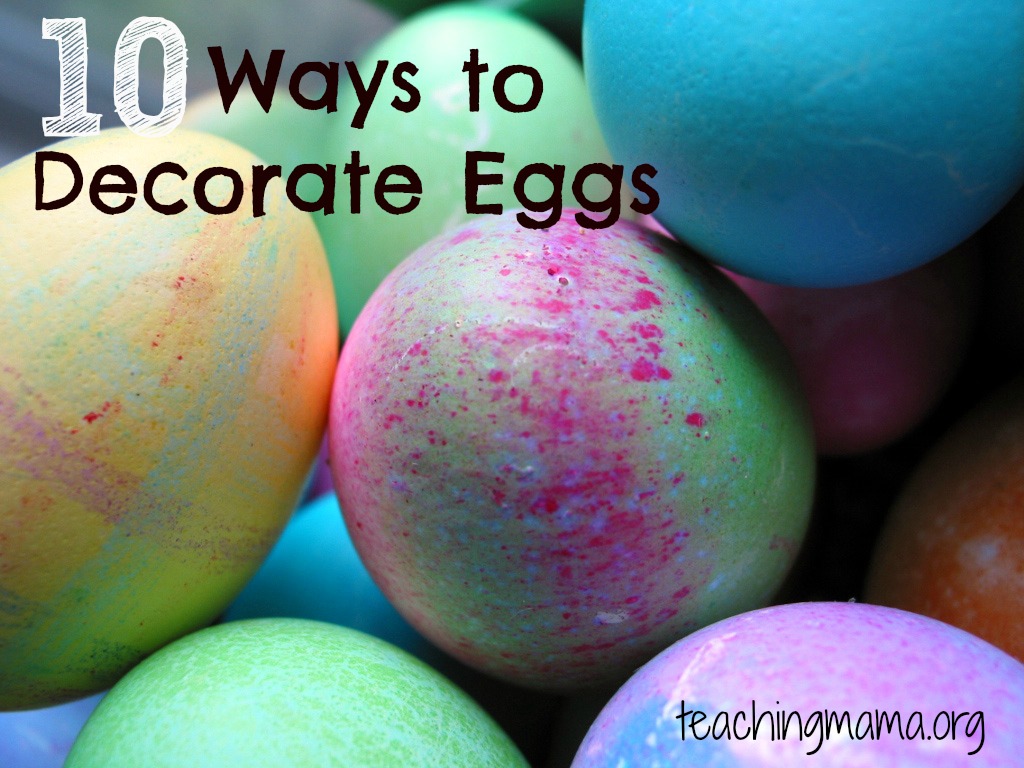 98. How To Decorate Easter Eggs
Fortunately, there is not just 1 set way on how to decorate Easter eggs. Here are 10 fun and unique ways to decorate your Easter eggs this year.
99. Marbled Easter Egg Dying
Marbled Easter egg dying doesn't have to be messy. In fact, you can make this a mess free activity by adding the dye (or food gel coloring) and vinegar to a plastic baggy. Don't forget to crack the eggs a bit!
100. Decorate Easter Eggs
Decorate Easter eggs with crayons and markers! Skip the dyes and try this other method. The result is very pretty and unique.
101. Jelly Bean Art
Paint plain paper eggs with jelly beans! This jelly bean art is one of a kind and perfect for small kids who may not be ready for paint and dyes.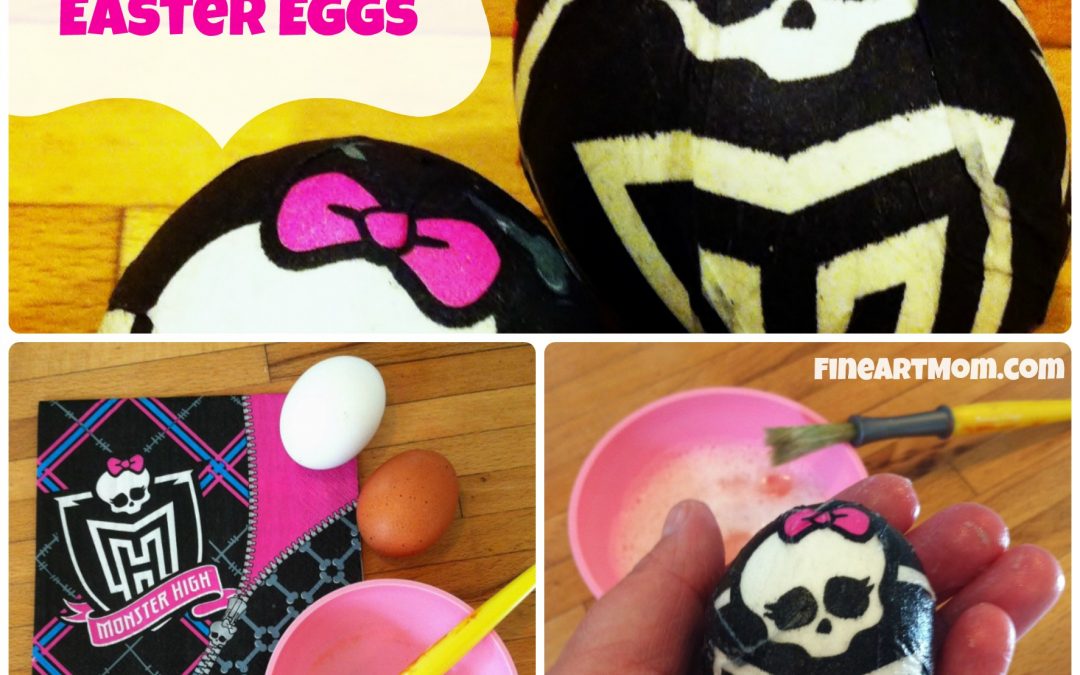 102. Monster High Easter Eggs
Monster high Easter eggs are super easy to make. This decoupage eggs just require: boiled eggs, themed paper napkins, a paintbrush, and egg whites.
Easter Activities
103. Plastic Easter Egg Activities
Once you're done hunting the plastic Easter eggs and finding all the goodies inside, use the plastic eggs to learn! Your kids will love the Easter activities(link no longer available). Do an alphabet Easter egg hunt, match colors and shapes, combine colors, and even build towers!
104. Easter Paper Plate Activity
Learn to tell time with this fun Easter Paper plate activity. Each hour is a different color Easter egg. There is even an Easter bunny in the middle! It's easy to make, vibrant, and fun!
105. Easter Egg Rocket Race
Look how cool this Easter egg rocket race is! Use plastic eggs to make rocket ships! String yarn across the room at a diagonal slant and watch them race. This is one of the cutest Easter activities I've come across and a ton of fun.
106. Easter Eggs Activities For Kids
Use plastic eggs to learn the alphabet, sight words, and turn them into sensory games, and use plastic eggs as a fine motor skill game! There are so many different ways to reuse plastic eggs. These are Easter eggs activities for kids that are educational and fun.
107. Leftover Easter Egg Dye
Easter egg dye is great for decorating eggs. But did you know you could turn it into a science project? Add baking soda and it turns into fizzy fun!
108. Easter Fine Motor Skill Activities
Celebrate Easter by learning! This fine motor skill bin is so cool! Color, pin, cut, and decorate giant Easter eggs. Not only will this help kids with their fine motor skills, but doubles as an Easter activity.
109. Crystal Eggs
Easter can be educational as well! Use pipe cleaners to make an egg shape and then grow crystals! These crystal eggs are so easy to make and a super fun science experiment.
110. Easter Egg Game
Play this Easter egg game with the whole family! Help your child learn their alphabet, sight words, and read using plastic eggs, a tray, and sand. So simple!
111. Egg Race
Use Easter eggs to egg race! Use rain gutters to make ramps and then see which eggs are the fastest! Are the big eggs faster or are the smaller eggs faster? Are they faster or slower if you put something in the egg?
112. Baby Chicken Songs
Easter isn't complete without baby chickens. Baby chickens are almost as iconic as the Easter bunny. That is why these baby chicken songs are perfect for Easter!
113. Easter Montessori Trays
Work on fine motor skills, touch different textures, and promote pretend play with these fun and simple Easter Montessori trays.
114. Easter Egg Maracas
Music is a huge part of celebrating and now you can celebrate with music with these simple homemade Easter egg maracas!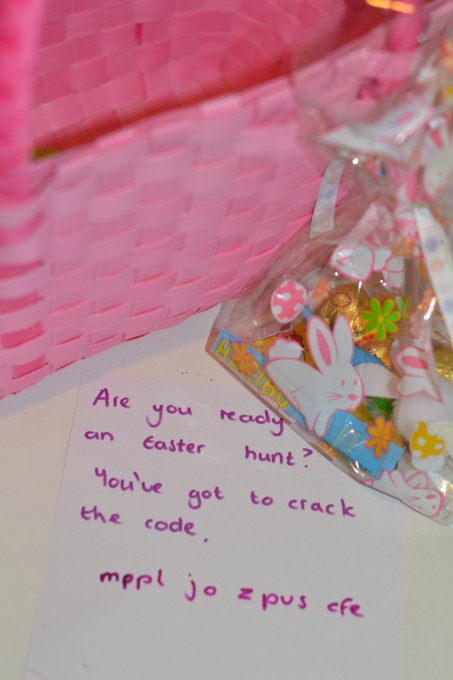 115. Easter Egg Hunt Clues
Hunting Easter eggs can be tricky sometimes. The Easter bunny sometimes leaves Easter egg hunt clues, but you have to crack the code first before you can read the clues.
116. Learning With Easter Eggs
Learn the alphabet using paper eggs that look like they're cracked in half. Have a photo of a family member on the better half and the letter each person starts with at the top. It's a great way to learn the alphabet, the alphabet sounds, and reinforce each letter with a photo. Learning with Easter eggs is so much fun.
117. Easter Egg Lights
Don't be scared of the dark! These twinkling Easter egg lights are here to light up the night. Use extra plastic eggs and battery LED tea candles to make these super cute egg lights.
116. Easter Playdough
Playdough is such a fun activity. This Easter playdough craft is a great way to keep your little ones busy this Easter. Use different colors to make an Easter bunny!
117. Fancy Egg Shakers
Move, dance, and make awesome music with these fancy egg shakers. These plastic eggs are filled with different items to make different sounds. What a fun way to celebrate Easter.
118. Easter Sorting Game
Learn about colors with this fun Easter sorting game. Take each decorated Easter egg and place it in the correctly colored bin.
119. Cascarones
Cascarones are super cool. They are eggshells that have been dyed, cleaned out, filled with confetti, and that the hole is sealed with tissue paper. These are very popular around Easter in Texas.
120. Bunny And Carrot Play
Bunny and carrots are a key part of Easter! This bunny and carrot play is a great way to work on fine motor skills as kids have to bend and maneuver pipe cleaners and even thread beads through on them.
121. Easter Egg Toss
Reuse those plastic Easter eggs with this fun Easter egg toss! It's super simple to make and so much fun to play as a family. All you need is: plastic Easter eggs, empty water bottles with the tops cut off, and some scotch tape.
122. Easter Egg Hunt Game
Have an Easter hunt! This Easter hunt game uses clues to find all the chocolate eggs! Print out a map and use Spring and Easter themed questions and answers to help direct your children to the next point.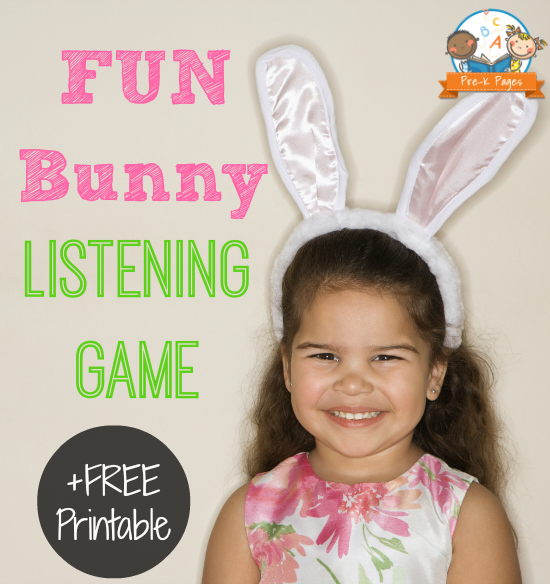 123. The Bunny Game
Listening is an important skill to have and to practice. The Bunny game is very similar to Simon Says. One child gets to be the bunny and then they read cards. If the "Bunny" does not say Bunny says and the children do the task read out they are "out".
124. Games Using Easter Eggs
Help your child learn to spell with this game using Easter eggs. All you need is left over plastic eggs and cupcake paper. It is a fun way to teach letters, names, and even sight words as well as working on your child's vocabulary and spelling.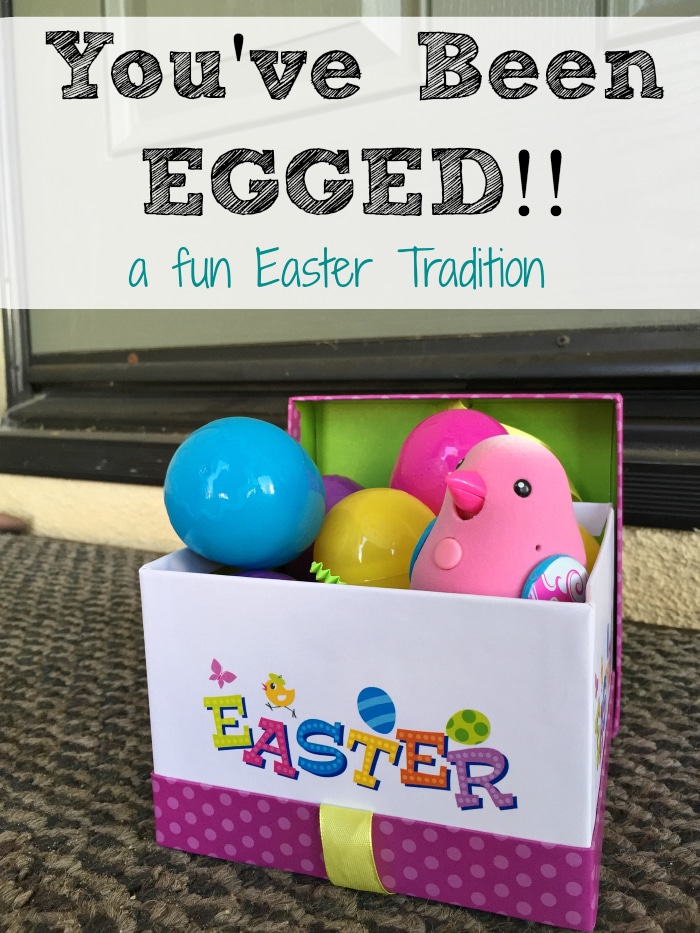 125. You Have Been Egged
Are you familiar with the game "You Have Been Egged?" It's so much fun! It's a great way to spread some love around Easter, especially with the pandemic going on. You fill a box with eggs, toys, and treats, and print the "You Have Been Egged" and drop it off on your neighbors doorstep.
126. Easter Word Game
Can you crack the code the Easter Bunny left? This would a cute way to learn different words, or to read a letter the Easter bunny left behind. I love this Easter word game, there are so many different ways to play it.
127. Easter Games
Take a look at these 27 festively fun Easter games! Some are tasty and involve candy, others involve eggs, and some are printables that use plastic eggs. There is something for everyone!
128. How To Clean Egg Shells For Crafts
Many of these crafts have required egg shells. Here is a guide to show you how to clean eggs shells for crafts. It's actually easier than you would think.
129. How To Blow Out An Egg
Did the previous method not work? Don't give up! There is another method on how to blow out an egg so you can use egg shells for crafts!
130. Easter Crafts For 2 Year Olds
Need some Easter crafts for 2 year olds? These Easter Montessori crafts and activities are perfect for that! Practice your fine motor skills, learn about matches, and sizes, there is so much to do.
131. Easter Activities For Babies
Are there a ton of plastic eggs around your house now that Easter is over? Perfect! Use them to make this fun egg sorting box! It is a fun egg match up game which is one of the more clever Easter activities for babies and toddlers I think.
132. Easter Bunny Song
Sing this Easter bunny song while you do one of the many Easter crafts or Easter activities on this list. Or maybe sing it while decorating eggs or even while you hunt the eggs the Easter bunny left behind.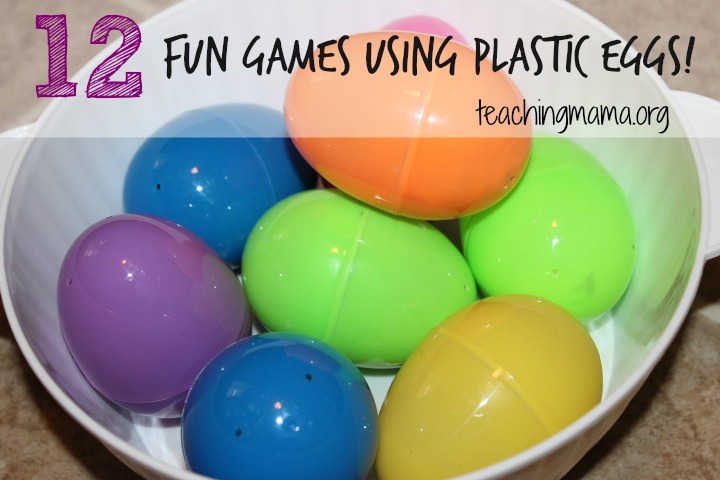 133. Games Using Easter Eggs
Don't worry if you're suddenly bombarded with a bunch of Easter eggs. Here is 12 different games using Easter eggs to reuse all those eggs and get your little ones up and moving.
134. Easter Activities For Kids
Want to change up your Easter plans a bit? These 16 crafty Easter activities are perfect! There are so many different things to try. You will love all trying out these Easter activities for kids.
135. Pass The Egg Game
Get moving this Easter with these active Easter games. Your child will love playing this pass the egg game! You have to toss the eggs and catch them with a spoon, but don't drop it!
136. Easter Activities For 6 Year Olds
Have older kids that need some Easter activities? No worries! Here is a fun list of different Easter activities for 6 year olds. From printable Easter decorations, to games, and math, there is a little bit of everything.
137. Marshmallow Slime
Tasty is the word I would use to describe this Easter activity. This marshmallow slime is sticky, stretchy, gooey, warm, and deliciously sweet. It is made from Peeps, corn syrup, and powered sugar or corn starch, so it is edible and safe to taste.
138. Easter Art Activities For Elementary School Kids
Hand sewing is an unappreciated skill and often a forgotten one which is why I love these Easter art activities for elementary school kids. Learn to sew the Easter bunny, Easter eggs and more!
139. Raspberry Foam Recipe
Use this raspberry foam recipe to mold and form into a fun Easter bunny! Don't forget to add big teeth and fluffy feet as well as big ears, eyes, and long whiskers!
140. Bunny Songs
Sing about the Easter bunny with these 5 fun bunny songs! Each song as a printable lyrics sheet, with dance moves written on some of them, and there is also a video to teach you the tune of each song.
141. Fun Easter Activities
Want to find even more fun Easter activities? Here is another giant list with 100+ Easter activities! Between this one and that one you are sure to find the best Easter activities for kids!
142. Easter Fine Motor Activities
Don't throw out your extra Easter eggs! Fill them up with different amounts of beads that your child can thread onto pipe cleaners. If you're looking for Easter fine motor activities that also doubles as a math lesson, then this is for you!
143. Yarn Projects For Kids
Yarn projects for kids don't always need crocheting or knitting. Instead, use yarn to create a ball. This not only works on fine motor skills, but creates the perfect head to create and Easter bunny!
144. Spring Yoga
Move around after a long winter with this spring yoga! Be different parts of nature this Easter by being the sun, a tree, a bird, and more.
145. Decorate Empty Shells
Some of these crafts, decorations, and activities require empty egg shells, so how do you decorate empty shells? Learn how here!
146. Ways To Use Plastic Easter Eggs
Are there plastic Easter eggs everywhere? Fret not, here are 10 ways to use plastic Easter eggs for different purposes like: learning, snacks, and crafts including an Easter egg wreath.
147. Easter Chick Nests
Make brown paper Easter chick nests for this fun Easter game. Teach your kids to count using fuzzy little Easter chicks!
148. Soap Powered Boat
Put Peeps on a fun water adventure with this soap powered boat science experiment. You could be able to turn trimmed Peeps into a soap powered boat that you can watch float quickly across the water.
149. Awesome Easter Activities For Kids
Have fun with these 5 awesome Easter activities for kids. Decorate eggs, try out the egg lacing cards, or make a bunny out of marshmallows (yum), or decorate your own photos!
150. Learning Double Digits With Easter Eggs
Learning double digits doesn't have to be hard. You can use Easter eggs to turn learning double digits into a fun math matching game.
151. Montessori April Activities
Montessori April activities are just in time for Easter! Match the painted wooden Easter eggs to the correct painted wooden pot.
152. Peeps Marshmallow Sculpture
STEM activities can be done for Easter too, and they can be tasty as well. This Peeps marshmallow sculpture is created with Peeps, flower marshmallows, and rice krispie treats.
153. Easter Garden
Create these cute little bunny cups and then grow stuff in them. Grow grass in them like in this craft or you could even change it up and grow flowers in the cup! Make your own Easter garden this year to brighten up your home.
154. Lego Easter Bunny
Lego Easter designs include a Lego Easter bunny as well as an Easter chick. You can even make a Lego Easter basket and Lego Easter eggs as well!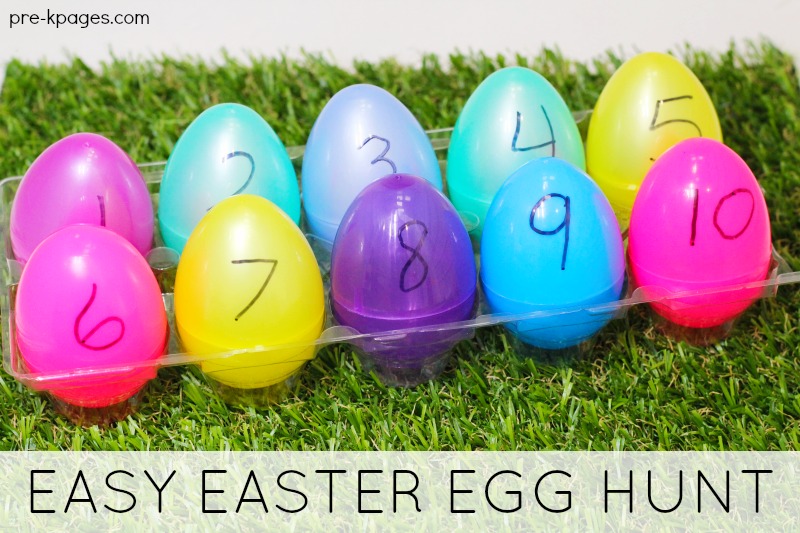 155. Easter Egg Hunt Ideas
Change up your Easter egg hunt! You'll love these Easter egg hunt ideas as they are educational. This Easter egg hunt is all about numbers and counting. It's technically a number hunt.
156. Easter Eggs Games
Open an egg and remove the paper to find a letter and picture. Then have your child identify the picture and make the sound of the each letter. Don't forget to put the picture in the right bowl! This is such a fun Easter egg game.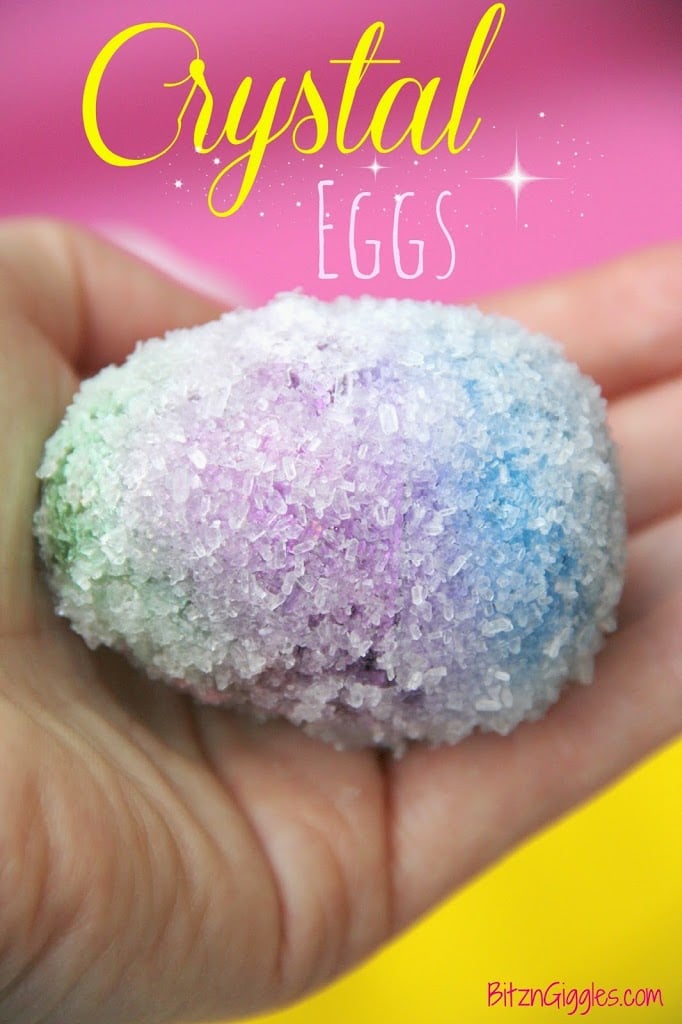 157. Crystal Eggs
Epsom salt can be used to create crystals on Easter eggs. This is such a fun Easter science experiment. Don't use real eggs, but use colorful plastic eggs the colors will come through the crystals making your crystal eggs extra pretty.
158. Easter Egg Stitches
Easter egg stitches(link no longer available) are made by sewing stitching cards cut out to look like Easter eggs. These are perfect for older children as it not only is a more advanced fine motor skill activity, but teaches a life skill in a festive and fun way.
Easter Recipes
159. Candy Carrots
Everyone knows the Easter bunny loves carrots! Especially these delicious candy carrots! They look so realistic, but are made from two ingredients: circus peanuts and spice drops!
160. Easter Brunch: Strawberry Crepes
I always love Easter brunch! Enjoying a delicious meal after Easter egg hunting and spending time with family is the best! And your family will love these delicious strawberry crepes.
161. Festive Easter Recipes
Looking for more Easter recipes? These recipes are festive, fun to make, and delicious to make! From Easter bunny pancakes, to jellybean bark, and all the Easter treat in-between there is something for everyone!
162. Peep Pops
I love Peeps. I know they're just sugar covered marshmallows, but there is just something so special and festive about them! Now you can make Peeps even better by turning them into Peep pops. Use a straw as a stick and dip them in chocolate! Don't forget to add sprinkles to make them even more colorful and fun.
163. Cheese Quesadilla That Looks Like An Easter Egg
Did you know you could make cheese quesadillas festive? Your child will love seeing this Easter egg quesadilla in their lunch! Cut it into an oval shape and decorate it with sour cream and other delicious toppings.
164. Easter Lunch
Lunch can be festive too! This Easter lunch is sooo cute! Make chicken salad wraps and hold them together with a bunny silicone wrap. Cut out fruit to look like sweet little Easter chicks. Don't forget about the chocolate Easter eggs.
165. Easter Chick Lunches
Easter chicks are the cutest! Which is why this Easter chick lunch is absolutely precious! Use chicken muffin cups to hold your food and set it up up fruit and tortillas cut up to look like baby chicks. You can even make a nest using carrot sticks.
166. Chocolate Easter Eggs
Yum! I love chocolate, and these chocolate Easter eggs look amazing! They're hollow so it isn't overwhelming, but you can also decorate them with decorating gel.
167. Hard Boiled Egg Decorating Ideas
Eggs are obviously a huge part of Easter and if you have extra after painting Easter eggs then you can use these hard boiled egg decorating ideas to make your child's meal that much more exciting. You can even make an Easter bunny out of boiled eggs!
168. How To Make Empty Tomb Rolls
Ever wonder how to make empty tomb rolls? They're super simple to make and deliciously sweet. This little treat is a great snack to have while telling the Biblical story of Jesus Christ.
169. Easter Lunch Ideas
Use a tray and plastic eggs to make an Easter lunch ideas. Decorate the tray with fluffy Easter chicks. Add noodles, veggie sticks, cheese sticks, mini eggs, and sandwich sticks. Yummy!
170. Easter Rice Krispie Treats
Rice Krispie treats are delicious! These Easter rice Krispie treats are even better! Why may you ask? Well because you made them as a family and they're covered in fun and rainbow sprinkles with sugar bunnies on them!
180. Healthy Easter Snacks
Healthy doesn't mean lame! I know a lot of kids roll their eyes at the thought of eating healthy, but these healthy Easter Easter snacks made of carrots and cucumbers will make them want to eat healthy.
181. Easter Lunch
The lamb is a symbol of Easter whether it be symbolism for Christ, fertility, or just cute and cuddly. Now you can make a lamb themed Easter lunch for your kids! It's so cute and tasty looking…the lunch, not the lamb.
182. Easy Easter Recipes For Toddlers
Looking for a recipe that your kids can help make? This easy Easter recipe for toddlers is perfect. Let them help you make a regular boxed cake and frost it, then decorate it with peeps and Spring Mix Nestle Chips.
183. Jelly Belly Cookies
Jelly Belly cookies are the perfect way to celebrate Easter. Bake sugar cookies and frost them, then let everyone decorate their cookies with jelly beans! Instead of cookies you could also do this with cupcakes.
184. Chocolate Easter Nests
How cute are these Chocolate Easter nests?! They're not only cute, but super tasty. The nest part is crunchy and chocolately with a hint of butterscotch. Layout the nests and once the chocolate sets then add Hershey kisses and Cadbury chocolate eggs or Whoppers.
185. Healthy Snack Hunt
A healthy snack hunt is a fun way to celebrate Easter, but an even more fun way to get your kids to eat healthy. Fruit and wafers will seem more like a reward!
186. Easter Treat Cups
Treat cups are the best! These Easter treat cups are particularly awesome. Fill them with healthy snacks, bunny snacks, or even a sweet bunny cupcake!
187. Coconut Peeps
Peeps in a basket, or coconut peeps as my kids call them, are such a fun and yummy snack. Make an Easter basket out of a piper liner and pipe cleaner and fill it with a coconut nest with jelly beans with a peep on top! Yum!
188. Easter Snack
Chocolate covered nests are delicious and simple to make. All you need is cornflakes, melted chocolate, and candy eggs!
189. Bunny Pancakes
Breakfast can be festive this Easter too! Make these bunny pancakes for your kids, they will love them! To make the face, all you need is 2 regular sized pancakes, and 2 tiny pancakes. Don't forget to decorate him with bananas, chocolate chips, marshmallows, and bacon.
190. Things To Do With Peeps For Easter
Peeps are so yummy! They're chewy, sweet, and versatile which is why there are so many things to do with Peeps for Easter. Make a grown up drink, smores, milkshakes, and more!
191. How To Hard Boil Eggs
Are hard boiled eggs a healthy snack? Yes. Which is why Easter is one of my favorite holidays. I love eating the hard boiled eggs and turning them into devilled eggs after the hunt. But in case you've never done it before, here is how to hard boil eggs.
192. Easter Lunch Ideas
Need more Easter lunch ideas? Look no further! These Easter chick sandwiches, boiled Easter bunny Egg, and flower veggies are sure to be a hit.
193. Delicious Easter Lunch Ideas
Stuff this pita, that has been cut out to look like tulips, with shredded chicken, lettuce, and mayo. Don't forget the flower shaped fruit and cheese cut to look like an Easter chick. I love these delicious Easter lunch ideas.
194. Easter Brunch
Did your family ever do Easter brunch? Mine always did. I may be adding this delicious strawberry crepe to my menu this year.
195. Devilled Eggs
Once the Easter egg hunt is done, what do you do with all the leftover eggs? You turn them into devilled eggs of course!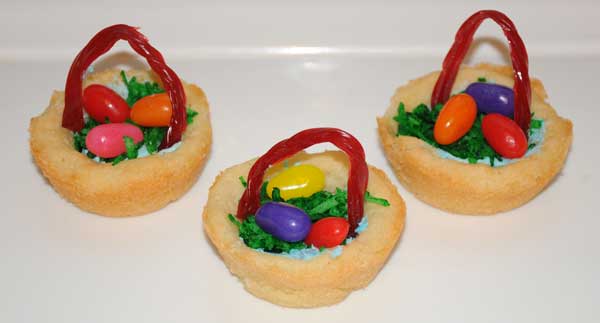 196. Easter Desserts For Kids
Bake and cook up all of these delicious Easter desserts for kids. Make a cookie basket with a licorice handle, filled with green coconut and jelly beans. Or, make these delicious coconut nests with jelly beans in them! There are so many yummy Easter recipes to choose from.
197. Lamb Themed Food
Lambs are part of Easter because of religious and modern reasons. Now you can turn these cute fluffy lambs into tasty lamb themed food like these fluffy cupcakes, cake pops, cookies, and more.
198. Easter Cookie Pops
Oh my gosh! These Easter cookie pops are sooo cute! They are also very flavorful, because these sugar cookies are of course iced, but are covered in different flavored M&M's and Starbursts! Coordinate the flavors like chocolate and mint or make them wild!
199. Decorated Easter Cookies
Decorated Easter cookies are fun to make! Decorate them with icing, sprinkles, sugar candy, chocolate, fruit roll ups and other delicious things.
200. Food Decoration Ideas
Because kids can be picky eaters sometimes these food decoration ideas are a great way to get them to eat healthy. Make your child's lunch look like an Easter bunny, flowers, ghosts, flowers and more.
Easter Printables
201. Find The Difference
Work on problem solving skills with these Easter find the difference worksheets. These Easter worksheets have colored eggs and bunnies!
202. Chocolate Covered Peeps
Peeps! The deliciousness that is the sugar covered marshmallow just got better! These chocolate covered peeps pops are delicious!
203. Free Printable Easter Crafts
Garland isn't just for Christmas! Check out this free printable Easter craft. It is one of the more simple Easter crafts because all you have to do is print it off, punch holes, and string it!
204. Free printable Crafts For Easter
Free printable crafts for Easter can make things a lot easier sometimes, but in case you're not a fan of any of the free printable crafts there are a number of other Easter crafts and printables on this list as well.
205. Opposite Pairs
Plastic Easter eggs are a big help in this activity! You need plastic Easter eggs and this printable to help put together this super fun opposite pairs game.
206. Easter Coloring Pages
Coloring is the perfect Easter activity which is why these Easter coloring pages are perfect. Each Easter coloring pages has a silly picture of the Easter bunny and most of them also have Easter eggs for you to color.
207. Easter Cupcake Toppers
Trying to make your Easter cupcakes even more festive? Then you'll definitely want these printable bunny cupcake toppers!
208. Easter Cutting Practice
Cutting practice worksheets are a great way to practice fine motor schools. Even better, here is an Easter cutting practice worksheet so you can be festive while learning!
209. Easter Masks
Celebrate this Easter with these adorable Easter masks. There are 6 in total and each one is super cute. Be a: blue bunny, pink bunny, blushing bunny, white bunny (perfect for coloring), an Easter chicken, or an Easter chick with an egg shell on its head.
210. Easter Matching Game
Each bunny is a different shape! There is a circle, octagon, hexagon, triangle, and square. This free Easter matching game teaches kids how to match, can be used as a memory game, and is a great way to teach about shapes.
211. Printable Easter Crafts
Grab your crayons, markers, or water paints and print off this cute printable Easter craft. This Easter bunny printable is super cute and is less cartoonish and looks like a real bunny, and it even has an Easter egg.
212. Printable Easter Activities
Holidays are hectic and sometimes you need something easy and simple to keep your kids busy. These 4 Easter printable activities are just that! Play an Easter egg memory games, an Easter I-Spy game, and match the chicks to their eggs.
213. Easter Worksheets For Kindergarten Kids
Practice writing with these Easter worksheets for kindergarten kids. You'll be able to not only practice handwriting, reading, fine motor skills, but to also learn some fun Easter quotes about God.
214. Printable Lacing Cards
Work on fine motor skills with these printable lacing cards. Each card is Easter themed making this a fun Easter activity.
215. More Easter Coloring Pages
You're going to want to grab all your art supplies! Here are over 50 awesome Easter coloring pages. These are perfect to get into a festive mood and to keep your kiddos busy.
216. Free Easter Worksheets
Practice math, literacy, visual, prewriting, and scissor skills with these pre-k free Easter worksheets. There are 31 different worksheets for all your Easter learning needs.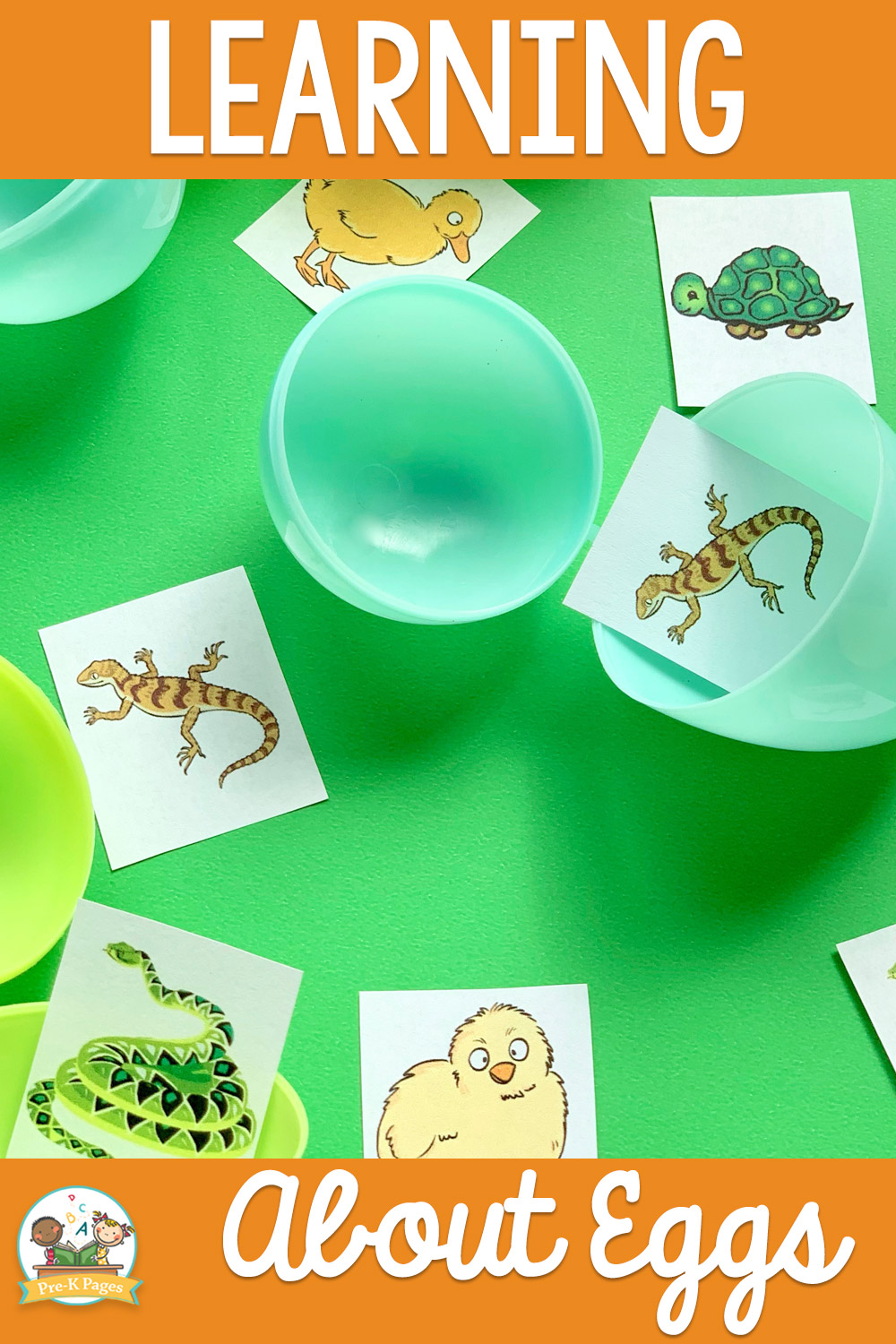 217. Learning About Eggs Game
Learning about eggs game is a great way to learn about animals who lay eggs that includes using those leftover plastic Easter eggs and an animal printable. This is a fun science lesson just in time for Easter.
218. Plain Easter Eggs To Print
Plain Easter eggs to print are a great way for smaller kids to be part of egg decorating. Plus, they can work on their fine motor skills by cutting the eggs out and decorating them.
219. Easter Postcard
Postcards are often seen as outdated, but I love traditional snail mail. It's so nice to see something other than bills! These Easter postcards are sure to put a smile on anyone's face.
220. Easter Match Folder
Print off this free printable to make this fun Easter match folder. Teach your child how to recognize their ABC's with this fun game. The best part is? It is Easter themed with Easter eggs and Easter chicks.
221. Easter Pattern Worksheet
What comes next in the pattern? That is what your child will have to figure out with this Easter pattern worksheet. Which bunny, egg, and Easter chick comes next?
222. Easter Chick Coloring Page
The Easter egg is hatching and needs to be colored! There is a hatching Easter chick and 3 Easter eggs to color with this free Easter chick coloring page.
Easter Decorations
223. Spray Paint Eggs
Making your own Easter decorations? You'll love these spray paint eggs then. Don't worry, they aren't real eggs! You use plastic eggs to make these pretty eggs.
224. Easter Bouquet Egg Craft
Flowers are beautiful, but so is this Easter bouquet egg craft. It is a festive way to brighten up any room with painted Easter eggs, cloth flowers, and a cute vase.
225. Easter Tree
What is an Easter tree? Glad you asked! Use twigs and cloth flowers to great a beautiful spring tree in bloom! Hang Easter egg ornaments from the branches and fill the pot with chocolate eggs and carrots. Cutest Easter decoration ever!
226. Easter Decorations For Kids
Put together and Easter party with the best snacks, Easter egg hunting essentials, and fun Easter decorations for kids. Make Easter a little more festive!
227. Easter Egg Decorations
Want your house to look colorful and festive this Easter? Then make this super cute Easter egg planter using foam eggs on a stick, a planter box, foam, stones, and mini glittered Easter eggs. These Easter egg decorations (link no longer available) are so pretty!
228. Easter Egg Suncatcher
Brighten your window with this super cute Easter egg suncatcher! Make it colorful and bright for Easter! Plus, it is easy to make which means even smaller kids can make it.
229. Easter Garland
Use watercolors to pain paper eggs and string them to make this very lovely Easter garland to stream across your home! Garland isn't just for Christmas anymore!
230. Paper Daffodils To Make For Easter
Daffodils are the flower of Easter! Here are some paper Daffodils to make, they're colorful, vibrant, and even have a paper vase!
231. Easter Egg Garland
Use water colors to paint each of these egg printables to be colorful and wonderful. It looks very similar to actual egg dye. Then using a sewing machine to string them together. Don't have a sewing machine? A hole punch and string will also work to put this Easter egg garland together.
232. Easter Egg Placemat
Set the table with these super cute DIY Easter egg placemats. They're actually super easy to make and all you need is construction paper and decorated card stock! Once you have it woven, cut out the egg. It's actually really cool and you could potentially do this with cloth too, you would just need to hem the outside.
233. DIY Easter Garland
How precious is this DIY Easter garland? Make yard eggs using glue, balloons, and yarn. Once it hardens use pretty Easter ribbon to hang up these lovely Easter decorations.
234. Easter Tree Ornaments
White clay can be used to create super cute Easter tree ornaments. Once the Easter tree ornaments have harden your children can spend time painting them like real Easter eggs! This is a fun Easter art idea!
235. How To Hang Blown Out Easter Eggs
At this point you've probably seen multiple links teaching you how to make blown out eggs. Well, once you have some prepared, here are some great ways to decorate them and how to hang blown out Easter eggs.
236. Easter Napkin Rings
Decorate your table this Easter with these super cute Easter napkin rings that look like carrots! Don't worry, these aren't hard to make, but they look so festive and fun.
237. Easter Egg Door Decoration
Anyone coming over will feel festive when they see this colorful Easter egg door decoration(link no longer available). Get the large egg cut out from the Dollar tree and then use tissue paper to fill it in.
238. Paper Plate Wreath
No one would ever know that this Easter wreath was made out of a paper plate! This paper plate wreath is so cute! You will need: a square paper plate, tissue paper, Easter confetti, ribbon, scissors, glue, and chocolate eggs.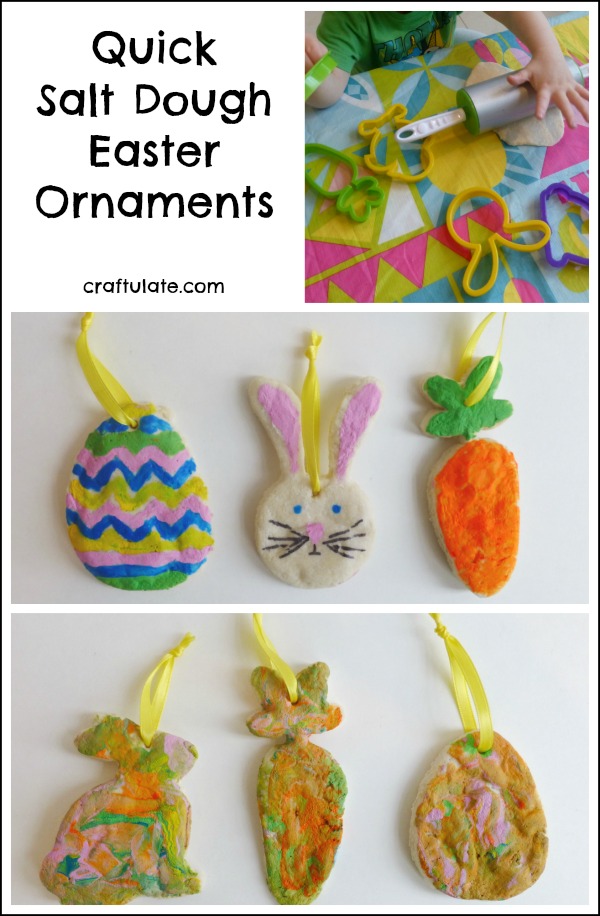 239. Salt Dough Easter Eggs
Decorate a tree or any part of your house with these quick salt dough Easter ornaments. Not only are they fun to paint, but they're fun to roll out and cut too!
240. Easter Wreath
Have extra coffee filters? Then turn them into a super cute Easter wreath. This coffee filter wreath is fun to make and even cuter to look at.
241. Easter Ornaments
Stock card is so useful, plus it usually has a bunch of different designs on it which is perfect for these Easter ornaments. Hand them out, decorate your house, car, outside, they're so versatile.
Easter Basket Ideas

242. DIY Easter Basket
Make this DIY Easter basket with an upcycled milk jug. It'll save you some money and it is super cute! Add bows, paper grass, plastic eggs, toys, and candy!
243. Pom Pom Easter Bunny
Want something unique to put in your child's Easter basket that isn't candy? Then make this pom pom Easter Bunny! They look like store bought stuffed animals and are super cute and cuddly.
244. Egg Carton Easter Baskets
Egg carton Easter baskets are perfect for handing out treats at school or during Sunday school. They are perfect for holding a plastic egg filled with a surprise or candy!
245. Easy To Make Easter Baskets For Preschoolers
Easy to make Easter baskets for preschoolers don't require a lot of supplies! The basket is mainly made from a spiral wire and 2 paper plates. You can embellish it with card stock if you want.
246. Easter Egg Filler Ideas
Okay, you have the basket, the plastic eggs, the toys…but what do you put in the eggs? Here is a list of 100+ Easter egg filler ideas! No need to fret!
247. Origami Bunny
Can't decide what to add to your child's Easter basket? Add a dollar origami bunny or two. They're cute, easy to make, and would go hand in hand with a small piggy bank which would be perfect as an Easter gift.
248. Nesting Easter Eggs
Candy isn't the only thing that goes into Easter basket. These DIY nesting Easter eggs are also perfect for Easter baskets, and even better for little hands! This is such a simple, yet cute toy idea.
249. Paper Easter Basket
Needing an Easter basket in a pinch? This paper Easter basket is perfect! All you need is pretty, colorful paper, brads, scissors, and a sharp pointed tool. A little note: card stock will make a sturdier Easter basket than regular paper.
250. Easter Bunny Basket
Make your own Easter Bunny basket using a milk jug! Then, all you need is some construction paper, and glue! Your child can make this Easter bunny basket, but there are other options like the Easter chick basket and the Easter egg basket with their names on it.
251. Easter Chick Gift Box
Giving a small gift for Easter? Maybe some DIY Easter egg earrings? Don't let them get lost in the Easter basket! Instead, make this adorable Easter chick gift box. The box itself is simple, however, the Easter chick on top is precious and fuzzy!
252. Easter Bunny Bookmark
Want to avoid candy in your child's Easter basket? This Easter bunny bookmark is perfect! Not only is it festive and fun, but it'll help keep your child's place in their books.
253. Easter Basket Ideas For Baby Girls
Have a little princess you want to make the perfect Easter basket for? Look no further we have Easter basket ideas for baby girls that they are sure to love. They are fun and have no choking hazards or sugar.
254. Easter Earrings
Jewelry is also a great gift for Easter baskets. These DIY Easter earrings can also fit into a plastic Easter egg! These are so cute and also an awesome Easter craft activity for adults.
255. Lego Filled Easter Eggs
Skip the candy this year and use Lego filled Easter eggs in your child's Easter basket this year. You can easily make Easter chicks and Easter bunnies with Legos.
256. Easter Egg Fillers That Aren't Junk
Don't fill your child's Easter basket with junk and sweets! Here are 40 Easter egg fillers that aren't junk. I really like these ideas, too much candy isn't healthy and a lot of times it is hard to find cool things to put in Easter baskets.
257. Non-Candy Easter Basket Fillers
Non-candy Easter basket fillers are becoming more and more popular. While candy and sugar is tasty, these ideas give your child something fun to do that they can enjoy much longer without the sugar high.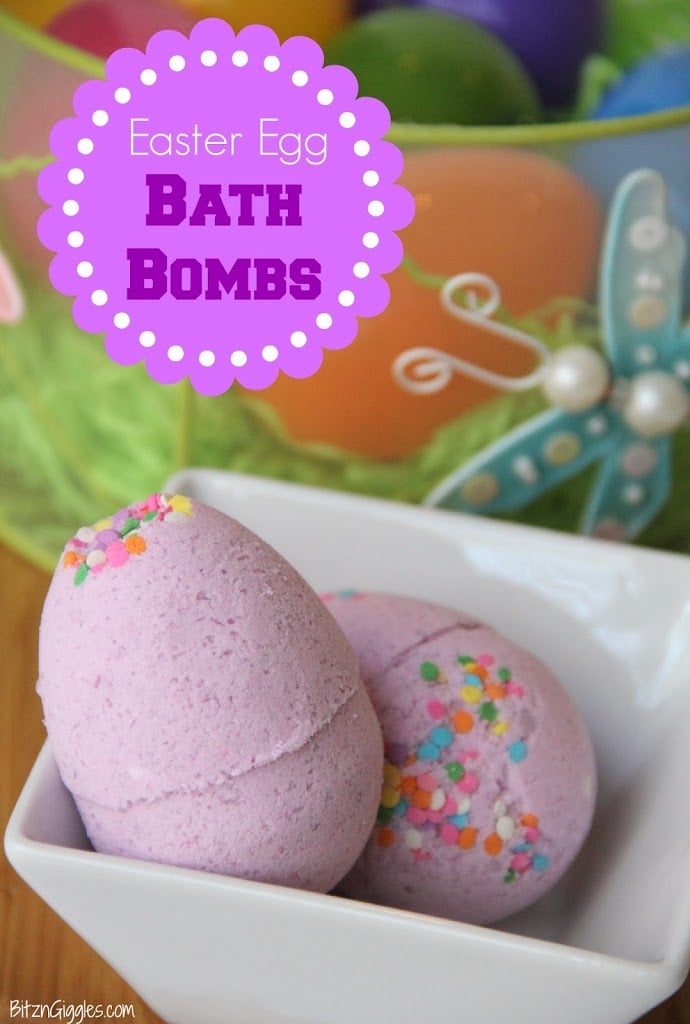 258. Egg Bomb
Bath bombs are all the rage right now, and for good reason. Now you can make your own egg bomb! These are perfect for bath bomb lovers and fit perfectly in an Easter basket making it an awesome Easter gift to receive.
259. Easter Basket Craft
Don't have any excess paper? That's fine, you can make an Easter basket out of paper plates! This is a fun Easter basket craft your kids can even help make.
260. How To Make Easter Baskets
On a budget this year? No problem! Here is how to make Easter baskets out of paper! There are so many different baskets to make.
261. Bubble Wand
Ditch the candy this year and instead put these enchanted bubble wands in your child's Easter basket. They're beautifully made and the beads look very pretty against the copper and gold wire.
262. Plastic Bunny
Put a plastic bunny or two in your Easter baskets. These Easter bunnies have long ears, but they're not just white sticks, they're lollipops! It's a great sweet surprise in every egg!
263. Water Bottle Crafts
Need an Easter basket? This water bottle craft is exactly what you need then. You can use empty water balls to make the cutest and littlest Easter baskets.
264. Easter Gift Box
Looking for an Easter gift box. Don't spend money on one. Instead make this super cute carrot gift box. It is perfect to put a gift in an Easter basket.
Christian Easter Activities
265. Sunday School Easter Crafts
Sunday school on Easter was always a blast, they always have the best Sunday school Easter crafts that teach about the Cross, Jesus rising 3 days later, Palm Sunday, and other biblical lessons.
266. Cross Crafts
Egg cartons are such a useful crafting item. Use egg cartons to create these beautiful Cross crafts. These Easter crafts are perfect for at home and for Sunday schools.
267. Easter Cross Craft
I love this Easter cross craft. It's simple, yet beautiful! You place a cross on a big green hill and make a rising sun with your hand. This would be a great craft to teach your child what the cross means and to read a Bible story as well.
268. The Real Meaning Of Easter
Teach your kids the real meaning of Easter with these different activities! Read books, do crafts, and worksheets to learn about Jesus, His life, how He died, and how He lived again.
269. How To Make A Cross
How to make a cross using only finger paints? It is easy. Choose three different colors of paint and make an outline of the cross, which looks like a lower case t, and then keep outlining it.
270. Resurrection Egg Folder
A resurrection egg folder is a great way to teach kids about Christ and how He died and rose again. It also doubles as a coloring craft.
271. The Easter Story For Kids
Sometimes it is hard to find a version of the Easter story for kids that is toned down enough for them to fully grasp the true meaning. But here is a great list to help teach your kids the Easter story in a fun way.
272. Free Easter Story For Children
Learn about the true meaning of Easter with this free Easter story for children printable. The best part is, the printables turn into a book with scripture and pictures.
273. Cross Art
This cross art makes the perfect Easter arts and crafts project. Not only does it teach about the cross and Christ, but it is vibrant and colorful and introduces a medium most people are not familiar with, oil pastels!
274. Easter Cross
Break out the paints and leftover plastic eggs as well as masking tape! You will use all 3 to make this beautiful outline of an Easter cross. The white cross sticks out against all the colorful rings.
275. Cross Craft
I love how colorful this cross craft is. Plus, this is the perfect Easter craft for preschoolers as they'll get practice cutting, tearing, and gluing. Plus, it would be a great time to teach about Jesus and the cross while they do this craft.
276. Melted Crayon Art
Melted crayon art is always so neat looking, it's textured and colorful. Which is why this melted crayon cross is beautiful and actually makes a great suncatcher.
277. Resurrection Eggs
Resurrection Eggs are a great way to learn about the Easter story and Jesus. Each egg has a Bible verse or image that pertains to the Easter story. Open 1 egg until Easter! It's almost like a Jesus advent calendar to Easter.
278. Christian Easter Crafts
Get crafting with these Christian Easter crafts. There are over 20 different crafts on this list so there is something for everyone! These cross crafts would be the perfect time to teach your kids about Jesus, His death, and the resurrection.
279. Easter Story For Kids
Because the Easter story can be a bit much for kids to handle and understand so here are some fun ways to teach the Easter story for kids.
280. Bible Fun For Kids
Enjoy this Bible fun for kids! It is perfect for toddlers to pre-k. Learn about Jesus, who he was, and about the Easter story using picture books, cards, and a play tray, and art.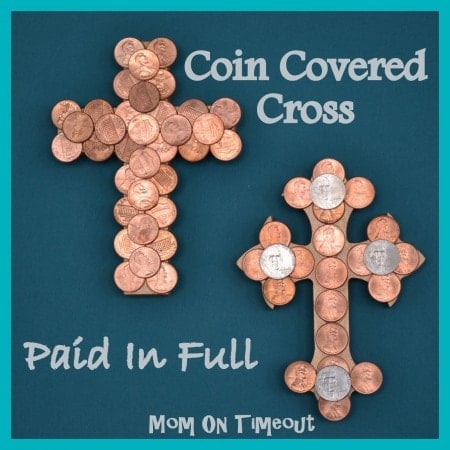 281. Resurrection Craft
Sometimes we forget that our sins have already been paid in full. Which is why this resurrection craft is so amazing. You glue pennies and other coins to wooden crosses, yes, but it is a reminder that the debt has been pain in full with the blood of Christ.
282. Handprint Cross
Paint your hand white and make this very sweet handprint cross on black construction paper. Don't forget to add the purple cloth to it. Don't want to finger paint? That's fine there are other cross crafts to do as well.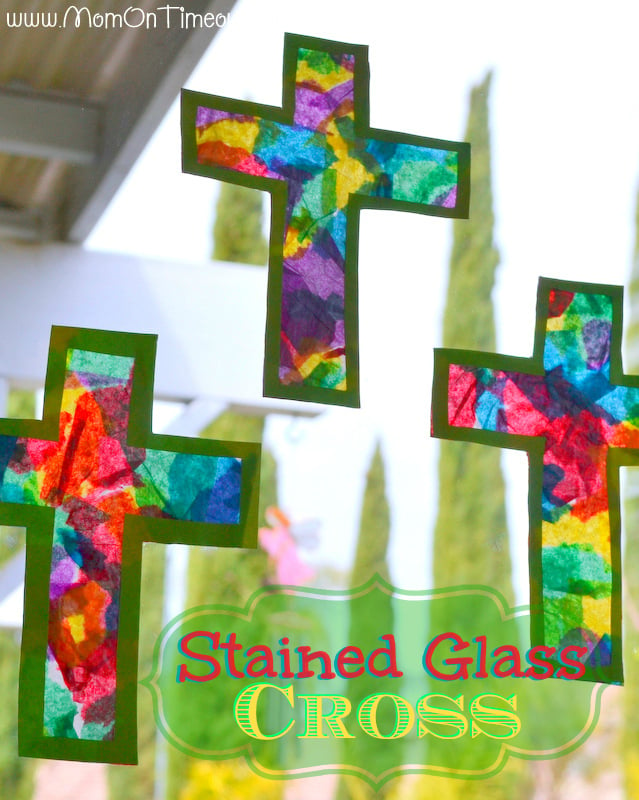 283. Stained Glass Cross
Windows need decorations too! Decorate your windows with this beautiful stained glass cross. It's almost pretty as the stained glass you find in a lot of churches.
284. Easter Cross Craft For Kids
If you can't make it to church for Easter Sunday, then this Easter cross craft for kids is perfect. Use egg cartons, markers, ribbons, gems, buttons and more to put together this wonderful cross craft.
285. Empty Tomb Craft
The story of Jesus is a well known one. We know He died on the cross for our sins, that He was buried in a tomb, and that He rose 3 days later. Here is a way to help your child understand this story better. This empty tomb craft is a great way to show your child that Jesus overcame death and rose again.
Easter Sensory Activities
286. Easter Sensory Bin
Water is a great tool for a sensory bin. Add water beads, which are squishy and slimy, and use plastic eggs as scoop! Scoop the water, pour it, fill the plastic eggs with water beads. This is such a fun Easter sensory bin.
287. Chocolate Easter Egg Hunt
Have a chocolate Easter egg hunt sensory bin! All you need is a box, packing peanuts, and chocolate eggs! It's fun, textured, and tasty!
288. Fish For Easter Eggs
Add foam Easter eggs and Easter bunnies into your sensory bin and let your child try to fish them out with wire. Not only is this a fun sensory activity, but it is an Easter game that works on fine motor skills as well.
289. Easter Sensory Activities For Preschoolers
Kids will go crazy for this Easter sensory activities for preschoolers! Decorate a paper egg with textured art supplies like: sand, flowers, stickers, oats, foil, and grass.
290. Easter Art For Toddlers
Toddlers may not be ready to decorate real eggs. Instead, try out this easy Easter art for toddlers. Decorate these paper eggs with different textures! Decorate them with sand, pom poms, feathers, and buttons! It is the perfect sensory craft.
291. Sand Art Easter Activity
Why not make Easter a fun sensory day with this sand art Easter activity. All you need is paper eggs, glue, and different colored sand! It's fun and the texture of this Easter craft is unique.
292. Glowing Easter Sensory Activities
Take all the extra plastic Easter eggs you have from Easter and fill them with glow sticks! This will create the most fun sensory bin, especially if you play with it in the dark.
293. Easter Sensory Bin
Mini faith erasers, colored He lives coins, golden Bible coins, foam egg beads, are just a few things you will need for this Easter sensory bin.
294. Glow In The Dark Eggs
I am loving these glow in the dark eggs. Not only is it a visual sensory activity, but they double as shakers! Meaning they're good for auditory learning.
295. Easter Sensory Bin For Toddlers
Put together this fun Easter sensory bin for toddlers. It's simple, all you need is: fake grass, toy eggs, foam stickers, a large box and foam Easter stickers!
296. Coloring Eggs With Rice
Decorate a paper egg with colored rice! Coloring eggs with rice is a fun Easter activity that doubles as a texture or sensory activity as well since rice is very rough in texture.
297. Easter Egg Sensory Bin
Fill a bucket or large bowl with all sorts of Easter eggs. This Easter egg sensory bin has plastic eggs, glittered eggs, foam eggs. This is perfect for toddlers!
298. Easter Egg Bin
Wash all the Easter eggs with this fun Easter egg bin. Fill it up with soap and water and provide your child with different washing utensils like: a luffa, a scrub brush, a sponge, a measuring cup to rinse the eggs, and more.
299. Jelly Bean Sensory Bin
Jelly beans! You either hate them or love them! Taste aside, did you know they made for a great sensory bin? Not only are they perfect for play, but for snacking as well using more than one sense! You child will love this jelly bean sensory bin.
300. Easter Egg Hunt
How cute is this Easter sensory bin! It doubles as a mini Easter egg hunt. Fill a box with different colored paper and plastic grass and then mix in chocolate candies and little Easter egg confetti.
301. Textured Easter Egg Craft
Dyed egg shells are more useful than just making Easter eggs pretty! You can used the dyed shells to create a textured Easter egg craft. This is a fun sensory activity because egg shells are jagged, hard, and grainy!
302. Christ-Centered Easter Sensory Bin
Use four different colors of Easter grass, add a wooden cross, a gold cross, and a stained glass cross. Don't forget to add resurrection eggs (tutorial is in post). While your child plays with this Christ-centered Easter sensory bin, you can tell then the Easter story!
303. Easter Montessori Trays
Learn and touch different textures and items with these Easter Montessori trays. Play with the rubbery cross erasers, touch the rough and gritty glitter eggs, don't forget about the nesting dolls, the foam eggs, and a He Lives box, as well as flowers, and more.
304. Sensory Easter Activities
Sensory Easter activities are fun ways for your child to explore the world through their senses. And what better way to explore Easter than through all their sense?
305. Egg Bin
Mix up colored rice and add Easter cookie cutters, small fuzzy Easter chicks, and different types of Easter eggs to make the most awesome egg bin this Easter.
306. Sensory Easter Activities For Kids
Find the hidden surprises with these sensory Easter activities for kids. What surprises are hidden among the books, puppets, stuffed animals, eggs, and paper/plastic grass?
307. Easter Activities For Infants And Toddlers
Want Easter activities for infants and toddlers? A sensory bin is a perfect activity for both age ranges. Add a little bit of everything! From foam eggs, plastic eggs, spring erasers, spongers, paper crass and more! Your child will have fun playing and touching everything.
Looking For More Easter Fun?
What Easter Crafts did you try out? Let us know, we'd love to hear from you.