Learning to make categories, to tell how things are alike and yet different is a great toddler/preschooler skill to help your kids develop.   If you are like us, you may have several animal toys. Collect them and join us in practicing sorting, recognizing differences and patterns with your toys.
…
Ways to practice sorting:
divide the animals into groups of big, medium and small (not by the size of the toy, but by the size of the animal).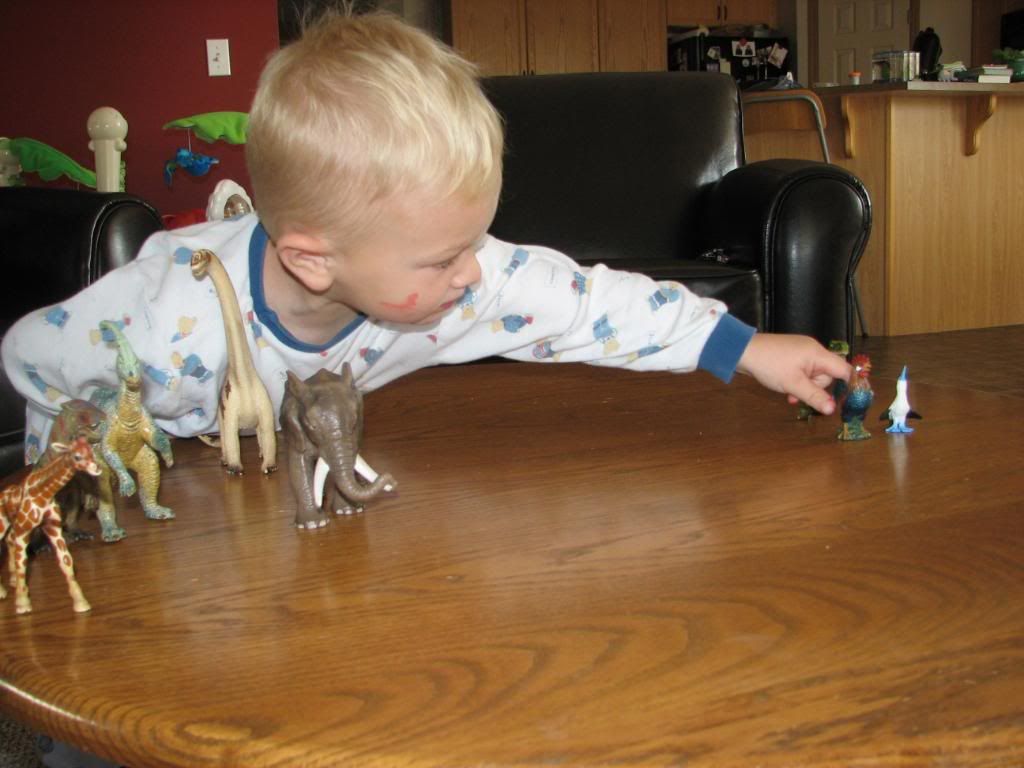 He then got out his tortoises and turtles.   We turned them over and looked at their feet to show which feet were good for swimming and which were good for walking and compared them to our own feet.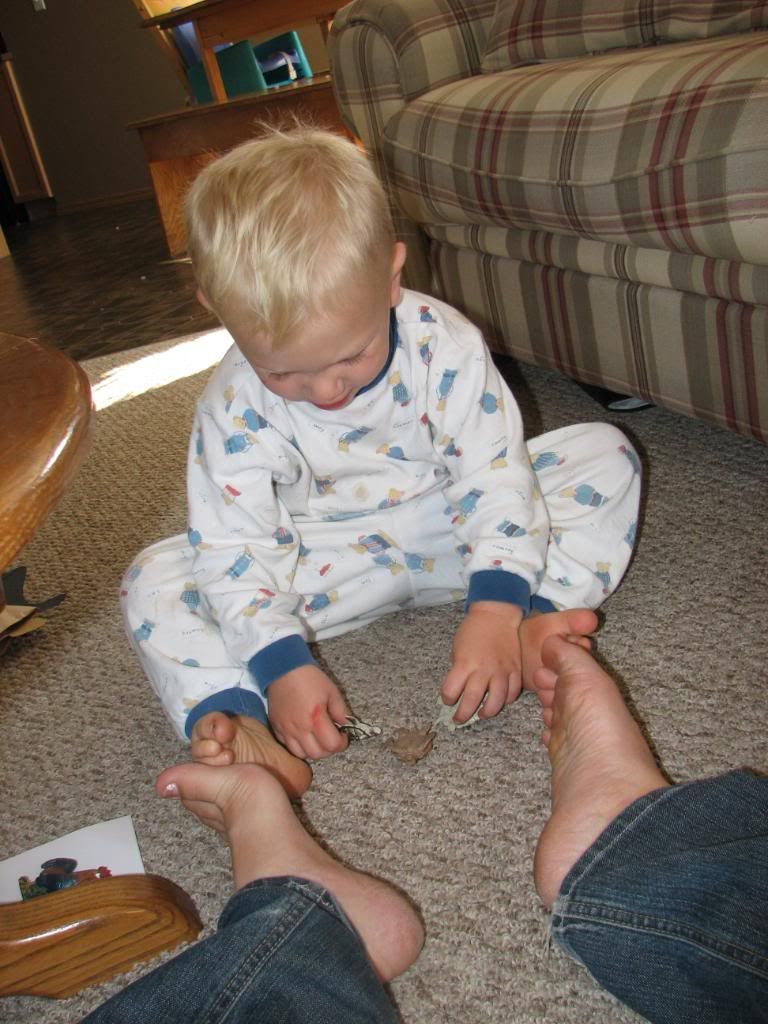 Then he vacuumed up the bit and pieces from our craft and snack while I tidied.