The great thing about life is how it changes year after year.   Having kids is an adventure, and one that changes us in so many ways.   Before kids, I was an adventurous girl.
In Peru one year, I hiked for 20 miles with my husband in the heart of the Amazon.   We followed a small dark skinned man who carried a machete and spoke no English, trudging on faith through the thick forest.   The blade of the machete was vital for the tree limbs and branches we'd face, and we trudged through the thigh deep swamp water, our legs protected by tall rubber wading boots.
In the heart of the Latin American Jungle that day, we were a million miles away from anything resembling tourism, or suburbia.   We ate worms, (okay, just one) climbed a gigantic tree and picked fresh Peruvian bananas for lunch.   A small black monkey jumped on my shoulders and sat there for a while, clinging to my head. Our guide thought it was amusing and gave him a banana, which the monkey ate while sitting on top of my shoulders.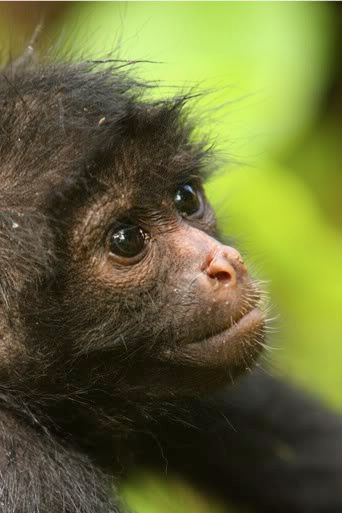 Even today I've learned that no amount of striving or achieving can replace the adventurous experiences that a simple walk in the woods can offer.
Today I'm back in the states, thousands of miles away from that jungle, but I'm taking my own kids out for a hike at noon, after my book edits are complete.   I want them to be ready for the day, several years from now, when we take them to scale Macchu Picchu as a family.
I would not say we're a conventional family, but then again who is? You may not run in the jungle, but if you are a unique mother with various talents and gifts from God, then your version of running in the jungle is probably something I would love to learn.
A friend of mine makes hand made laundry detergent.   Another is a mompreneur, who just started her own blog business. What an adventure! Another mom has an amazing organizational knack for creating the best local adventures for her child.   In all of it, we can live an adventurous life wherever we are, with the resources we have been given.
Chances are , who you are as a mom is different in many ways, than who you were before.   It's a journey filled with adventure, and each moment is a surprise.
I traveled a lot when I was without child, but I never expected I'd be traversing the jungle with toddlers in tow! But here I am, planning another trip in 2010, evaluating their fitness levels, contemplating our lesson plan, imagining the slow days, spending time with daddy and just our small tribe.
Last year we took our son to the hear of the Amazon for his first day of Kindergarten, which has become a tradition in our family.   In Belize we spent the days swimming in the Privassion River, climbing rocks,looking at the strange animal hanging from the tree outside our hut, and hiking a small mountain.   In the evenings I finished my book overlooking the waterfall.   This is what life is made of. Creating an adventurous life wherever you are.
Tammy Kling is the mother of two amazing toddlers.   She is also the Author of the global bestselling book, The Compass, featured on Oprah Radio.   She is a life coach, and an advocate for the homeless.   She has also appeared on Dateline NBC,   and Geraldo, among other shows. Her books have been featured in the New York Times and Wall Street Journal. Visit her blog at www.escapesuburbia.worpress.com