Have you been wishing for something else to watch on Disney+, other than Frozen 2 and Onward on repeat? In that case, "as you wish."
The iconic The Princess Bride movie is coming to the Disney streaming service next month.
"The Princess Bride" Announcement
The announcement was made by Disney+ in the cutest way possible.
Lead actors of the film, Robin Wright (Princess Buttercup) and Cary Elwes (Westley), took to social media via a "conference video call." As the video starts, Elwes pretends he's having issues making a video call.
The two actors can't stop laughing, which is pretty much how I picture their time together on set when they filmed "The Princess Bride" back in the 80s.
Then the video is "interrupted" for a very special announcement. But this announcement is no "classic blunder." It's very much scripted.
"If I was stuck in front of my TV, I could think of some real fun things to watch, like that Princess Bride movie we made together," Elwes said.
Wright replies: "Hmm, is that on again?" Elwes responds, "On Disney+ starting May 1."
So there you have it parents. As of May 1, it would be "inconceivable" if we didn't share this classic movie with our kids, even if there is kissing in it.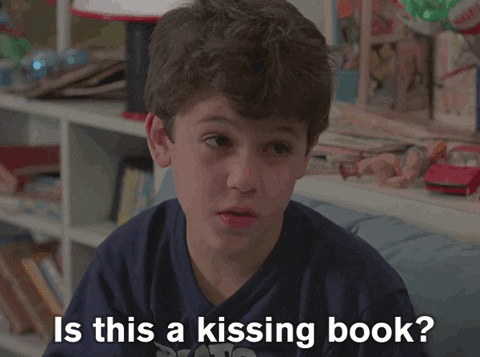 Why Kids Will Love This Classic Movie
While we've been stuck at home, I've taken it upon myself — as many other parents have — to introduce my kids to some of my old favorite shows and movies from when I was a kid. "The Princess Bride" is one of those favorites, and I'm so excited it'll be coming to Disney+ for a whole new generation of kiddos.
https://www.instagram.com/p/B-sodY_AJ0V/
From the swashbuckling melodrama to the fairy tale romance, and all the comedy in between, there's a lot to love about this classic movie. While younger kids may roll their eyes at the romance — like the grandson (Fred Savage) does at first — I have a feeling they'll fall in love with it too. They'll be hooked by the sword fighting, the potions, the adventure, the friendships, and, heck, even the fire swap.
Bonus: it's one of the most quotable movies ever. Here's hoping my kids start declaring, after watching it, "Have fun storming the castle!"
"The Princess Bride" officially comes to Disney+ on May 1, 2020.